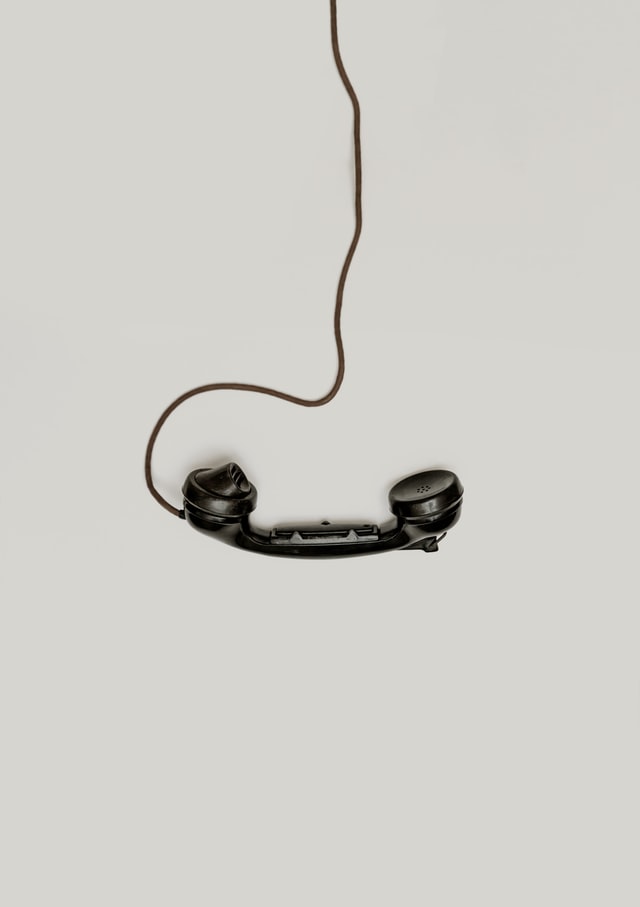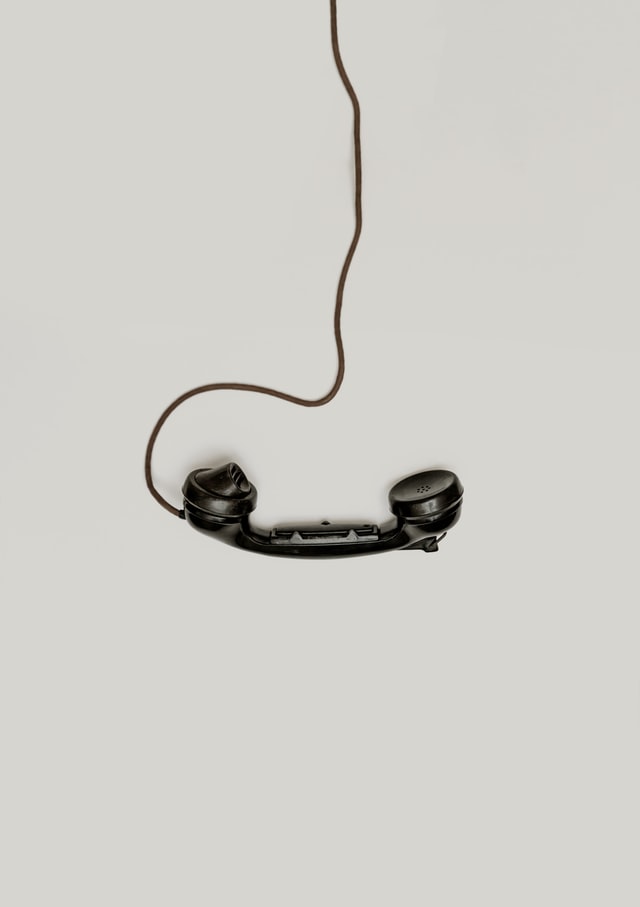 What comes to mind when we hear the word call? Do you think of your mom or dad calling out to you? Or maybe you think of a roll call, awaiting your name. How about the sound of a ringing phone? What ever it may be, one thing we can agree on, it is a way to grab your attention. A way to single you out.
Every call can have a different connotation. Some calls make the hair on the back of your neck stand up. While others create butterflies in your stomach. There are some calls that we expect and are even willing to wait for. The call grabs our attention but what follows the call is what differentiates it from another.
Now a days there are so many things calling for our attention, be it friends, family, work, school, church, social media, and more. We often find ourselves trying to fit into each role and wear each hat. All the while loosing ourselves little by little. The weight of it all seems to get heavy, causing us to loose focus, not hearing "THE CALL". God is calling each and everyone of us, in every season of our lives. When He calls you, He calls you with a purpose in mind. It is not our purpose but His.
How many remember the story of Samuel. The first time the Lord called Samuel he ran to Eli, but Eli did not call him. A second time the Lord called Samuel and again Samuel ran to Eli saying "here I am, you called me". This happened 3 times and each time Eli replied the same way. Eli realized it must be God who is calling. Eli gives the boy specific instructions, when He calls again say: " speak, for your servant is listening". (found in 1 Samuel 3:1-10)
Samuel was a young boy. There is not one purpose we are to arrive at. The time is now, God is calling you today. Our role is to propel God's purpose in what ever way, shape, or form He calls us to do that, using the gifts He has given us. Your call from God today maybe very different in a month, year, or even tomorrow. The point is to have a response like Samuel. We need to be alert, so when God calls us to an assignment that will bring Him glory, that will allow us to be the Salt and Light without even trying, we can say: "speak Lord, for your servant is listening."
In a world were everything is so loud, and status is so important, we can loose sight of the greatest mission of all…..spreading the Gospel! God calls all those according to His purpose. I encourage you beloved, answer the call, and propel God's purpose. Stop waiting for this one day to finally know your purpose, because God's purpose and plan has already been put into action and He want you to be a part of it. You are loved.
And we know that in all things God works for the good of those who love him, who[a] have been called according to his purpose.- Romans 8:28 (NIV)
¿A Qué Llamada Estás Respondiendo?
¿Qué viene a la mente cuando escuchamos la palabra llamar? ¿Piensas en tu mamá o tu papá llamándote? O tal vez piense en pasar lista, esperando su nombre. ¿Qué tal el sonido de un teléfono sonando? Sea lo que sea, una cosa en la que podemos estar de acuerdo es que es una forma de captar su atención. Una forma de destacarte.

Cada llamada puede tener una connotación diferente. Algunas llamadas hacen que el pelo de la nuca se erice. Mientras que otros crean mariposas en tu estómago. Hay algunas llamadas que esperamos e incluso estamos dispuestos a esperar. La llamada capta nuestra atención pero lo que sigue a la llamada es lo que la diferencia de otra.

Hoy en día hay tantas cosas que llaman nuestra atención, ya sean amigos, familia, trabajo, escuela, iglesia, redes sociales y más. A menudo nos encontramos tratando de encajar en cada rol y usar cada sombrero. Todo el tiempo perdiéndo nos poco a poco. El peso de todo esto parece volverse pesado, lo que nos hace perder el enfoque, sin escuchar "LA LLAMADA". Dios nos está llamando a todos y cada uno de nosotros, en cada etapa de nuestras vidas. Cuando te llama, te llama con un propósito en mente. No es nuestro propósito, sino el suyo.

Cuántos recuerdan la historia de Samuel. La primera vez que el Señor llamó a Samuel, corrió hacia Elí, pero Elí no lo llamó. Una segunda vez el Señor llamó a Samuel y de nuevo Samuel corrió hacia Elí diciendo "aquí estoy, me llamaste". Esto sucedió 3 veces y cada vez Eli respondió de la misma manera. Eli se dio cuenta de que debía ser Dios quien llamaba. Elí le dio instrucciones específicas al muchacho, cuando vuelva a llamar diga: "habla, que tu siervo escucha". (encontrado en 1 Samuel 3: 1-10)

Samuel era un muchacho. No hay un propósito al que debemos llegar. El momento es ahora, Dios te está llamando hoy. Nuestro papel es impulsar el propósito de Dios de cualquier manera, condición o forma que Él nos llame para hacer eso, usando los dones que nos ha dado. Su llamado de Dios hoy puede ser muy diferente en un mes, año o incluso mañana. El punto es tener una respuesta como la de Samuel. Necesitamos estar alerta, así que cuando Dios nos llame a una tarea que le traerá gloria, que nos permitirá ser la Sal y la Luz sin siquiera intentarlo, podamos decir: "Habla Señor, porque tu siervo está escuchando".

En un mundo donde todo es tan ruidoso y el estatus es tan importante, podemos perder de vista la misión más grande de todas … ¡difundir el Evangelio! Dios llama a todos aquellos de acuerdo con Su propósito. Los animo amados, respondan al llamado e impulsen el propósito de Dios. Deja de esperar un día para conocer finalmente tu propósito, porquel propósito y plan de Dios ya se ha puesto en acción y Él quiere que seas parte de el. Eres amado.

Ahora bien, sabemos que Dios dispone todas las cosas para el bien de quienes lo aman, los que han sido llamados de acuerdo con su propósito.- Romano 8:28 (NVI)
Read more...
---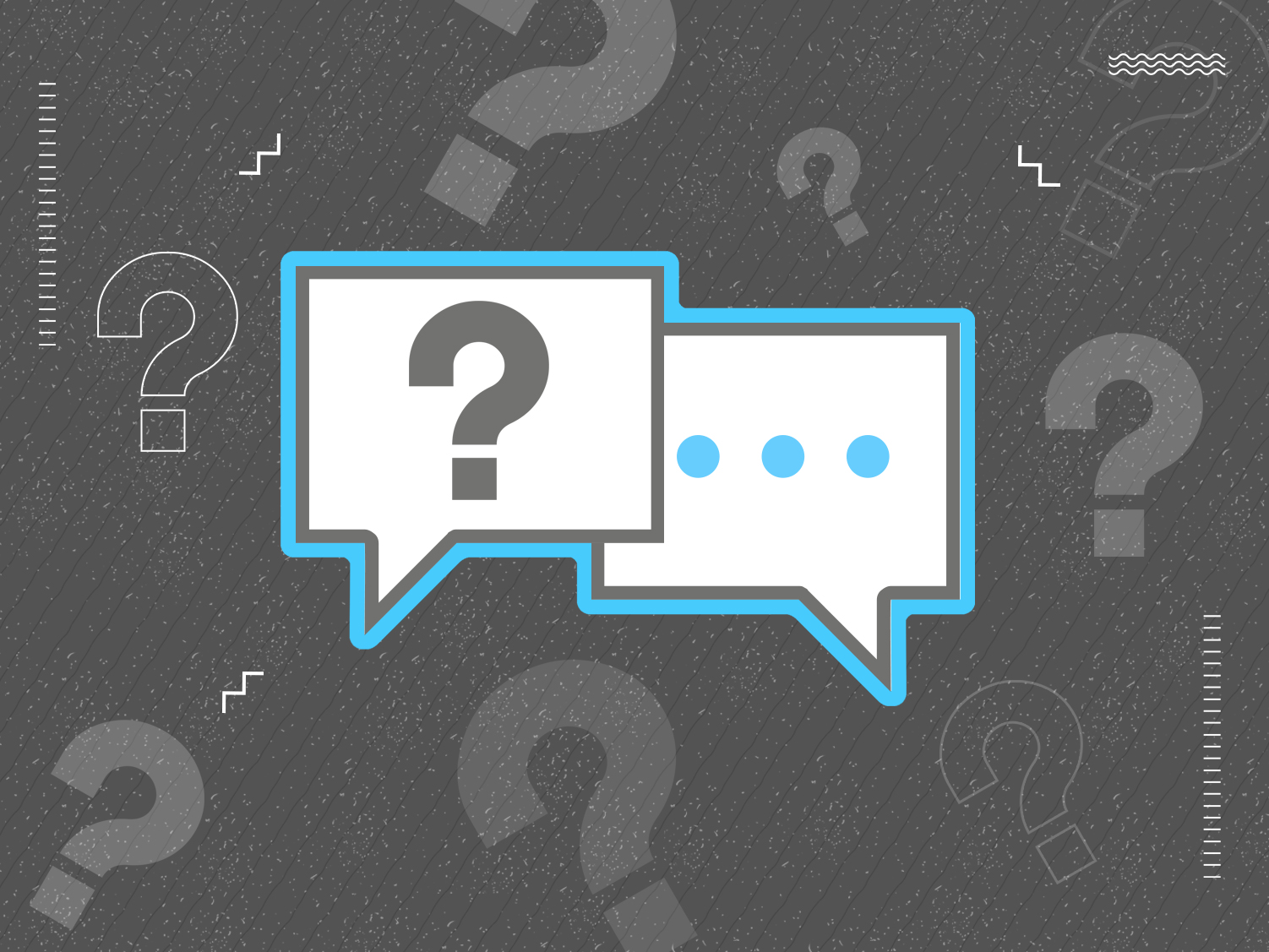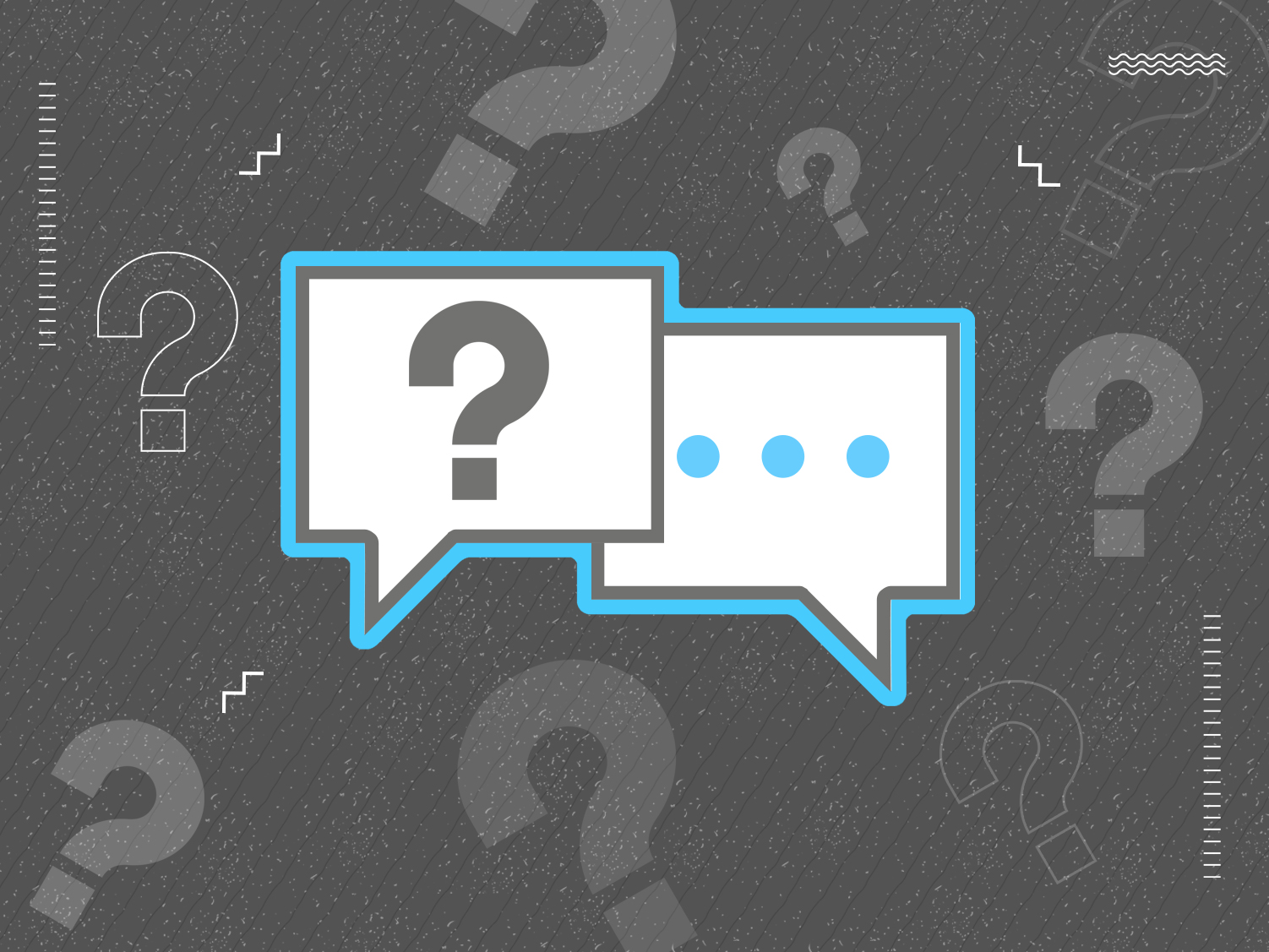 29 "But what about you?" he asked. "Who do you say I am?"
Peter answered, "You are the Messiah."- Mark 8:29 (NIV)
Have you ever just taken a moment to sit back and really ask yourself that question…. Who do I say God is? This past week in my alone time with God, I too was asked this question within my spirit. Jesus asked Peter "but who do you say I am"? Peter gave the correct answer, he said "you are the Messiah". What if we take it a little deeper. If we had to describe Jesus to someone, I think we all would do a pretty good job. But how about when we are going through a tough time in our lives. When things are falling apart and we can not make sense of them. Or when we loose a loved one so early in life. How about when there is just one storm after another and you barely can keep your head afloat, "who do you say He is". This is not about answering the question for others but rather for yourself. In those moments things can get very dark and blurry, but who God is in our lives should always be clear. So maybe in that moment when you lost a love one, you are reminded that God is the God of the brokenhearted. It no longer is just a verse or a way to describe Him. No, it now is who He is in your life. Maybe you loose your job and wonder how you are going to pay your bills, you are reminder about the story in Matthew chapter 6 about the sparrow. It no longer is just a cute story you heard growing up but now it is your reality. Maybe God removes all of your dreams, desires and the plans that went along with them. You are reminded of Isaiah 43: 18-19, where He says forget the former things, do not dwell on the past, I am doing a new thing. It no longer is a great verse but your experience with Him. Maybe you are in a really uncomfortable situation and you can't escape it, He reminds you of Isaiah 26:3, I will keep you in perfect peace whose mind is stayed on me because they trust me. You no longer are in an uncomfortable situation but one with purpose, causing you to focus and be the light to others who may be in the same unescapable setting.
I challenge you to ask yourself daily as you go through life, when things arise good or bad…. Who do I say God is in this situation? Stop and take a moment in those times and evaluate yourselves, "am I allowing God to be who He says He is in this moment or are my actions saying something different"? I am sure we can look back throughout our lives and see how God has been our Redeemer, Savior, Refuge, Waymaker, Peace Maker, Healer, Deliverer, our Comforter, our Provision and so much more. Today allow God to show you who He is so that you may Know who He is, and it not just be a story or great verse you read. You are loved.
¿Quién Dices Que Soy?
29 Y ustedes, ¿quién dicen que soy yo?
Tú eres el Cristo, afirmó Pedro.- Marco 8:29 (NVI)
¿Alguna vez te has tomado un momento para sentarte y realmente hacerte esa pregunta … ¿Quién dices que es Dios? La semana pasada, en mi tiempo a solas con Dios, también me hice esta pregunta dentro de mi espíritu. Jesús le preguntó a Pedro "pero ¿quién dices que soy"? Pedro dio la respuesta correcta, dijo "tú eres el Mesías". ¿Y si lo profundizamos un poco más? Si tuviéramos que describir a Jesús a alguien, creo que todos haríamos un buen trabajo. Pero, ¿qué pasa cuando estamos pasando por un momento difícil en nuestras vidas? Cuando las cosas se caen a pedazos y no podemos encontrarles sentido. O cuando perdemos a un ser querido tan temprano en la vida. ¿Qué tal cuando hay una tormenta tras otra y apenas puedes mantener la cabeza a flote, "quién dices que es Él"? No trates de contestar la pregunta por los demás, sino por usted mismo. En esos momentos las cosas pueden ponerse muy oscuras y borrosas, pero quién es Dios en nuestras vidas siempre debe quedar claro. Entonces, tal vez en ese momento en que perdiste a un ser querido, se te recuerda que Dios es el Dios de los quebrantados de corazón. Ya no es solo un verso o una forma de describirlo. No, ahora es Él en tu vida. Tal vez pierda su trabajo y se pregunte cómo va a pagar sus facturas, es un recordatorio de la historia del capítulo 6 de Mateo sobre el gorrión. Ya no es solo una linda historia que escuchaste cuando eras pequeño, sino que ahora es tu realidad. Quizás Dios elimine todos sus sueños, deseos y planes que los acompañaron. Te acuerdas de Isaías 43: 18-19, donde dice que olvides las cosas anteriores, no te detengas en el pasado, estoy haciendo algo nuevo. Ya no es un gran versículo sino tu experiencia con Él. Tal vez estás en una situación realmente incómoda y no puedes escapar de ella, te recuerda Isaías 26: 3, Al de carácter firme lo guardarás en perfecta paz, porque en ti confía. Ya no estás en una situación incómoda, sino en una con un propósito, lo que hace que te enfoques y seas la luz para otros que pueden estar en el mismo entorno ineludible.

Te desafío a que te preguntes a diario a lo largo de tu vida, cuándo surgen cosas buenas o malas … ¿Quién dices que Dios está en esta situación? Deténgase y tómese un momento en esos momentos y evalúate a sí mismos, "¿Estoy permitiendo que Dios sea quien dice que es en este momento o mis acciones están diciendo algo diferente"? Estoy seguro de que podemos mirar atrás a lo largo de nuestras vidas y ver cómo Dios ha sido nuestro Redentor, Salvador, Refugio, Caminante, Pacificador, Sanador, Libertador, nuestro Consolador, nuestra Provisión y mucho más. Hoy permite que Dios te muestre quién es Él para que puedas saber quién es Él, y no sea solo una historia o un gran versículo lo que leas. Eres amado.
Read more...
---