WELCOME TO CANAAN CHRISTIAN CHURCH
GiveRegular Service Times
Sunday
9:00AM & 11:15AM
Wednesday
Prayer 7:00PM (Every Wednesday)
Worship/Bible Study 7:15PM (1st & 3rd Wednesday each month)
Canaan Christian Church
88 Frank Applegate Rd.
Jackson, NJ 08527
(732) 928-4200 Office (732) 928-4408 Fax
CanaanChurch88@gmail.com
Canaan Christian Church exists…
To honor and glorify God by lifting up the name of Jesus and dwelling in community encouraging one another to move closer to God and fulfill His Purpose for our lives. We accomplish this through our Vision and Mission.

Our Vision
We want to see Jesus having a CENTRAL place in the body of Christ, and for our community and the world to see that the CROSS really does make a difference in their lives.

Our Mission
We want to reveal Jesus and His finished work on Calvary; that through the sacrifice of His life we now have the answer to the needs of a hurting world. As we receive Christ, we also need to walk in Him because He is the source of our righteousness, victory, favor, love, provision, healing and so much more.

Our Core Values
Love one another
Have an attitude of gratitude
Trust in the Lord
Share the Gospel
Believe God's promises
Encourage one another
Pray
Forgive
Serve

Ministry
HOW WE DO MINISTRY
Loving Relationships
Christ-centered Worship
Small Groups for spiritual growth and relationship building
Strengthening Families along with strong youth, children, and young adult ministries
Empowering Leadership
And let us consider how we may spur one another on toward love and good deeds, not giving up meeting together, as some are in the habit of doing, but encouraging one another—and all the more as you see the Day approaching.
– Hebrews 10:24-25
Jul 14, 2019

In the Storm, Don't Forget the BREAD

Jul 7, 2019

What God Says About Money – PART 3

Jun 30, 2019

What God Says About Money – PART 2

Jun 23, 2019

What God Says About Money

Jun 16, 2019

Isn't it Time to Fix God's House?

Jun 9, 2019

Facing Lions with a Sound Heart

Jun 2, 2019

Love Thy Neighbor

May 26, 2019

The Beginning of the End; But There is Still Hope

May 19, 2019

Don't Bury Me Yet

May 12, 2019

He Loves You More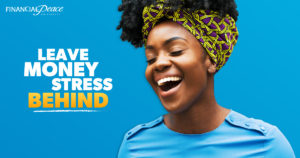 Financial Peace is coming to CCC! Take the course starting Thursday, July 25th, and change your future!
Register after Sunday service or click HERE
OUR HOPE
Use these resources to deepen your relationship with Jesus Christ, grow in your knowledge of the Word, and disciple people in your life.
QUESTIONS?
If you ever have questions about any material you've come across, please don't hesitate to reach out.

We are pleased to announce the introduction of electronic options for giving. Contributions can now be debited automatically from your checking or savings account or processed using your credit or debit card. Our new electronic giving program offers convenience and the option to schedule reoccurring gifts.
If you are currently giving on a weekly basis, you will no longer need to write out 52 checks a year or prepare 52 envelopes.
And, when travel, illness or other circumstances prevent you from attending services, this program will allow your weekly offerings to continue on an uninterrupted basis.
Electronic Options include:
– Online form below
– Text to (732) 923-3101
– Canaan NJ App