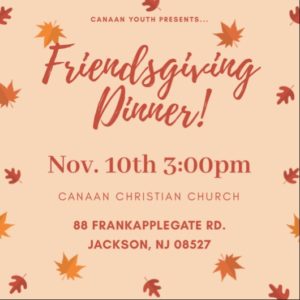 Youth Leader: Kessiarel Morales
Canaan youth meet every 3rd Friday of the month at 7:30PM.
Canaan youth strive to live a self-less life before God and others because God in Jesus Christ lived selflessly for us through His life, death, and resurrection.
Throughout the year the youth coordinate a variety of events such as; bi-monthly services, community outreaches, jubilees and youth camps to develop and deepen their faith. At the end of the day, the youth's mission is in line with Jesus' vision when He commissioned the disciples to spread the Glory of God through the sharing of the Gospel everywhere they went (Luke 24:46-47). Everywhere we go and in everything we do, no matter what season of life we are in, we press-on to make the Beauty of our God and His Gospel known (1 Corinthians 10:31).