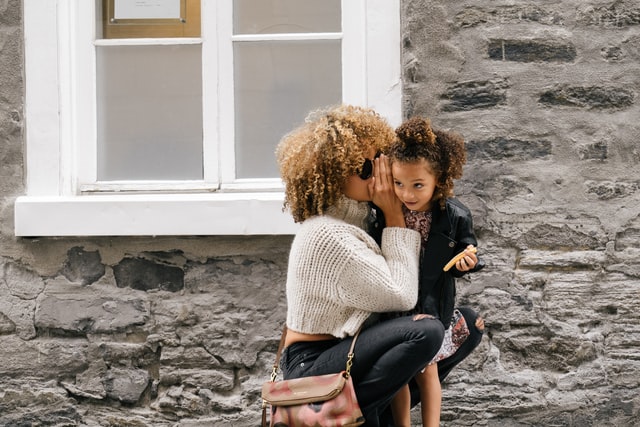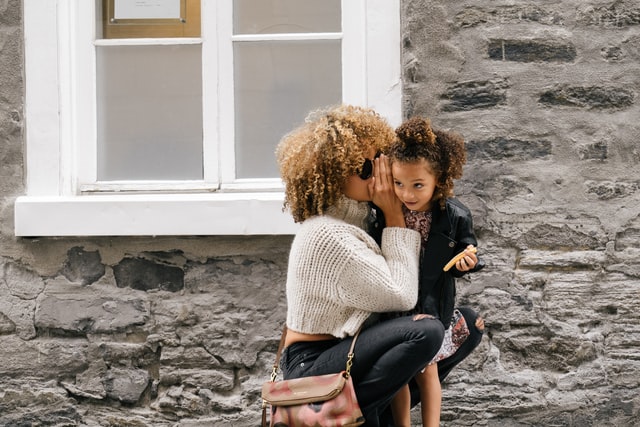 And after the earthquake there was a fire, but the Lord was not in the fire. And after the fire there was the sound of a gentle whisper.– 1 King 19:12 (NLT)
Do you ever wonder why God chose to speak to Elijah in a still small voice; a gentle whisper or even talk to us this way? Well, let's think of the times when we whisper. Normally we whisper because we do not want anyone else to hear what we are saying except for the one we are speaking to. Sometimes we whisper because the atmosphere we are in requires it. Those are just a few common reasons, but what is most interesting is the position one needs to be in to be able to whisper and make sure that they are being heard and understood clearly.
In this story with Elijah there was wind, a blast, rocks falling, earthquake and fire, but God was not in any of those. He was found in a gentle whisper. Now it is obvious that we would be able to hear all those other sounds, shoot, I bet nearby towns heard them too, hahaha; but what about a gentle whisper? Only if you are close enough and paying attention would you be able to hear a gentle whisper.
So how do we hear the whisper of God? God draws us near to Him, be it through circumstances or life's winding roads. He calls us into a deep intimate relationship with Himself. One that will cause us to be so close to our heavenly Father that He can lean over and whisper a word of encouragement, direction, comfort or peace. He longs for us to be near Him, so we can have daily conversations that only involves you and Him.
I always joke with God that I am Puerto Rican; we are loud,… and I am going to need Him to speak louder because that still small voice/ gentle whisper ain't going to work, hahaha. I have come to learn in this walk with Him, that when I am in Him, and when I am found in His presence, He does not need to raise His voice because I am so close to Him I can feel Him breathing. When you think of it, a whisper is the perfect tone of voice to use. Can you hear His whisper? You are loved.
Susurro
Pasado el terremoto hubo un incendio, pero el Señor no estaba en el incendio. Y después del incendio hubo un suave susurro. – 1 Reyes 19:12 (NTV)
¿Alguna vez te has preguntado por qué Dios eligió hablar con Elías en una voz suave y apacible; en un susurro suave o incluso hablarnos de esta manera? Bueno, vamos a pensar en los momentos en que susurramos. Normalmente susurramos porque no queremos que nadie más escuche lo que estamos diciendo, excepto el con que estamos hablando. A veces susurramos porque la atmósfera en la que nos encontramos lo requiere. Esas son solo algunas de las razones comunes, pero lo más interesante es la posición en la que uno debe estar para poder susurrar y asegurarse de que ellos se escuchen y se entiendan claramente.
En esta historia con Elías había viento, una ráfaga, rocas cayendo, terremoto y fuego, pero Dios no estaba en ninguno de ellos. Fue encontrado en un suave susurro. Ahora es obvio que podríamos escuchar todos esos otros sonidos, acho, apuesto a que los pueblos cercanos también los escucharon, jajaja; pero ¿qué pasa con un suave susurro? Solo si está lo suficientemente cerca y prestando atención podrá escuchar un suave susurro.
Entonces, ¿cómo escuchamos el susurro de Dios? Dios nos acerca a Él, ya sea a través de circunstancias o caminos sinuosos de la vida. Él llama nosotros a una relación íntima y profunda consigo mismo. Uno que hará que estemos tan cerca de nuestro Padre celestial que Él pueda inclinarse y susurrar una palabra de aliento, dirección, consuelo o paz. Él anhela que estemos cerca de Él, para que podamos tener conversaciones diarias que solo lo involucren a usted y a Él.
Siempre bromeo con Dios diciendo que soy Puertorriqueña, nosotros hablamos fuerte,… y voy a necesitar que Él hable más fuerte porque esa voz baja y suave / susurro suave no va a funcionar, jajaja. He llegado a aprender en este camino con Él, que cuando estoy en Él y cuando me encuentro en Su presencia, Él no necesita levantar Su voz porque estoy tan cerca de Él que puedo sentir Su respiración. Cuando lo piensas, un susurro es el tono de voz perfecto para usar. ¿Puedes oír el susurro de Él? Eres amado.
Read more...
---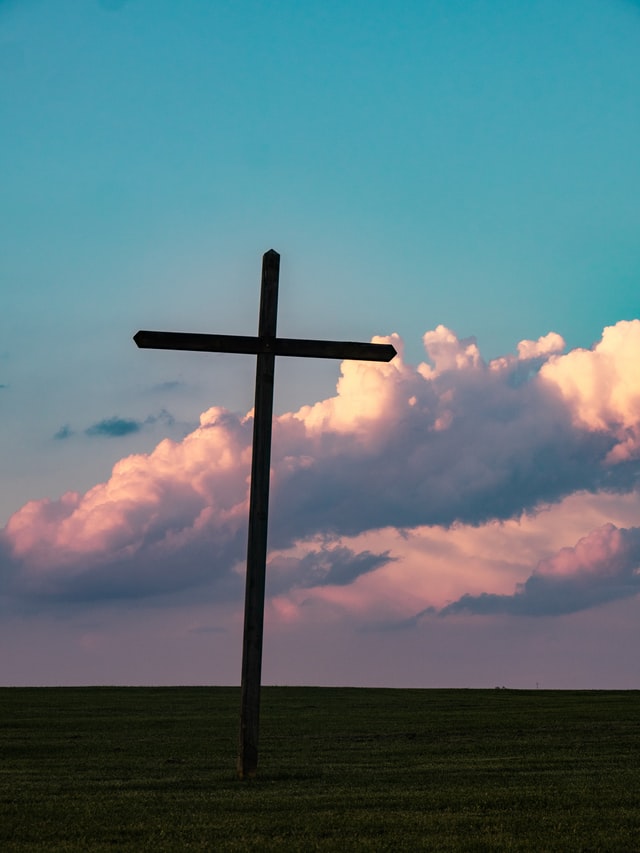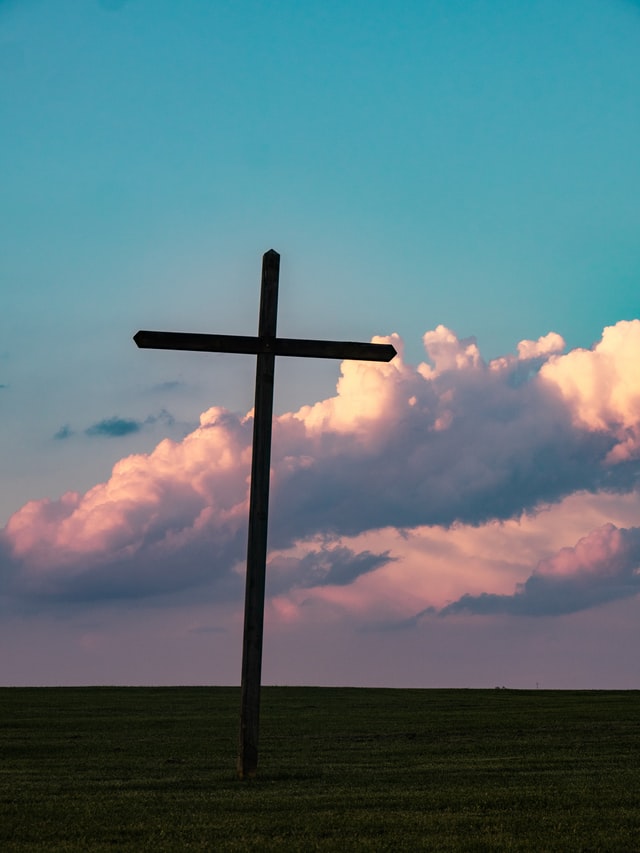 Then, calling the crowd to join his disciples, he said, "If any of you wants to be my follower, you must give up your own way, take up your cross, and follow me.– Mark 8:34 (NLT)
Can we take another look at the cross but this time let's look at it from a different angle. One of Jesus' assignments was to give Himself up as a living sacrifice for our sins. Let's take a moment and look at the journey. His assignment started off rough. He was dragged to jail in the middle of the night, questioned, smacked in the face, mocked, stuck with a crown of thorns, punched, flogged with a lead whip, betrayed, and humiliated before crowds. Then He was told to carry a cross that He would ultimately be crucified on.
Jesus journey to Calvary got worse and worse, with each step came another blow. To God it was obedience yet to man He was being punished. How many times something bad happens to us and right away people start saying God is punishing us for something we did. Hard times and situations are usually associated with disobedience but this was not the case. Jesus was in full submission and obedience to God. Sometimes in being obedient to God, our situations can become worse and worse, it is like the storm won't let up. We can become discouraged, weak, feeling abandoned and alone, not to mention when we arrive we look beat up. This must of been what Jesus experienced, but He kept pushing forward. He had an assignment, and He was going to complete it at all cost. Not for His gain or benefit but for ours and to give God all the glory.
Beloved, don't be afraid to "Pick Up Your Cross", though the road that awaits you can seem long, lonely, dark and hard… persevere. In our walk we need to fully rely on God just as Christ did so that we to can give God all the glory he deserves and be the light to others along the way. Ultimately defeating Satan at every turn and putting him under our feet where he belongs. So let's take up our cross and follow Jesus. You are loved.
Entonces llamó a la multitud para que se uniera a los discípulos, y dijo: «Si alguno de ustedes quiere ser mi seguidor, tiene que abandonar su propia manera de vivir, tomar su cruz y seguirme.- Marco 8:34 (NTV)
¿Podemos echar otra mirada a la cruz, pero esta vez veámosla desde un ángulo diferente? Una de las asignaciones de Jesús fue entregarse a sí mismo como sacrificio vivo por nuestros pecados. Tomemos un momento y observemos el viaje. Su tarea comenzó con dificultades. Fue arrastrado a la cárcel en medio de la noche, interrogado, abofeteado, burlado, clavado con una corona de espinas, golpeado, azotado con un látigo de plomo, traicionado y humillado ante multitudes. Luego se le dijo que llevara una cruz en la que finalmente sería crucificado.
El viaje de Jesús al Calvario fue de mal en peor, con cada paso venía otro golpe. Para Dios era obediencia, pero el hombre estaba siendo castigado. Cuántas veces nos pasa algo malo y enseguida la gente empieza a decir que Dios nos está castigando por algo que hicimos. Los tiempos y situaciones difíciles pueden estar asociados con la desobediencia, pero este no fue el caso. Jesús estaba en completa sumisión y obediencia a Dios. A veces, al ser obedientes a Dios, nuestras situaciones pueden empeorar cada vez más, es como si la tormenta no cesara. Podemos desanimarnos, debilitarnos, sentirnos abandonados y solos, por no mencionar que cuando llegamos nos vemos gravemente golpeados. Esto debe haber sido lo que Jesús experimentó, pero siguió avanzando. Tenía una tarea y Él iba a completar a toda costa. No para Su ganancia o beneficio, sino para nuestros y para darle a Dios toda la gloria.
Amado, no tengas miedo de "Tomar Tu Cruz", aunque el camino que te espera puede parecer largo, solitario, oscuro y duro … perseverante. En nuestro caminar, debemos confiar plenamente en Dios, tal como lo hizo Cristo, para que podamos darle a Dios toda la gloria que se merece y ser la luz para los demás en el camino. En última instancia, derrotar a Satanás a cada paso y ponerlo bajo nuestros pies donde pertenece. Así que tomemos nuestra cruz y sigamos a Jesús. Eres amado.
Read more...
---