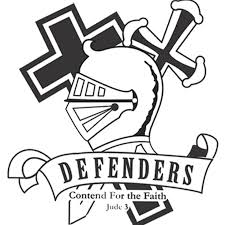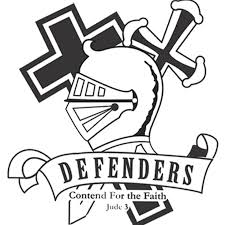 Defenders!!! 70 years!!! As many of you know, whether you were there, or heard about it from someone or saw it on facebook, the Defenders Movement celebrated 70 years!! I don't know about you but that is something to be proud of. Shoot…. I am proud, and I haven't been there for the whole 70yrs but I have been able to be a part of the movement for 25 years. I love to be part of something bigger than myself and see so many people from some many different walks of life come together to make a change. At every convention be it our International or our Regional convention I like to take a moment on the last night, go to the back of the room and watch everyone in one a chord worshipping. We, all of us, come together for one name and the fight that we are fighting is also for one name, and that name is Jesus!! When I look around I remember that I am not alone and that I have other brothers and sisters in Christ out in the world fighting this fight with me. It's so amazing to see God's army being equipped and recharged to then go out to the battle field again. Truth is, it gives me a visual of when God sent His disciples out two by two to go and make more disciples.
This year's theme was "Healthy Church". As great as the Defenders are we are not perfect and have some flaws but… we love God. We will do anything to make things right. Even if that means starting over, sitting people down from ministries, cancelling certain events but we are going to get healthy. It is not going to change over night but relationships right now are being mended, people are being humbled, chains are being broken because God is Jehovah Rapha- our healer. He takes what is broken and makes it new, He and He alone is the mender of the brokenhearted. God is not done with the Defenders, we are just getting started because the old has passed away and a new call of greatness has been placed. Shout out- to Rev. Ramfis, first for answering the call to be President of the movement several years ago; but also for being so transparent this weekend and exposing our flaws as a movement with love. We can not heal until we recognize that there is a problem. The great news is, God loves us to much to leave us that way. Defenders….forget what we knew, forget what we use to do and worship. Worship God because He sits on the throne, because He rather heal us than do away with us, He rather restore us then destroy us. Lets remember we are ambassadors for Christ, lets love Him with our lives and love others as He has taught us to. Defenders, lets get back in the fight and do what we have been called to do…..Defend the faith. DEFENDERS!!!
Forget the former things; do not dwell on the past. See, I am doing a new thing! Now it springs up; do you not perceive it?–
Isaiah 43:18-19a (NIV)
Defensores !!! 70 años !!! Como muchos de ustedes saben, ya sea que estuvieran allí, o si lo escucharon de alguien o lo vieron en Facebook, ¡el Movimiento de Defensores celebró 70 años! No sé de ti, pero es algo de lo que estar orgulloso. Shuuu … Estoy orgullosa, y no he estado allí durante todos los 70 años, pero he podido ser parte del movimiento durante 25 años. Me encanta formar parte de algo más grande que yo y ver a tantas personas de diferentes ámbitos de la vida unirse para hacer un cambio. En cada convención, ya sea en nuestra convención internacional o en nuestra convención regional, me gusta tomarme un momento la última noche, ir a la parte de atrás de la sala y observar a todos en una reunión de adoración. Nosotros, todos nosotros, nos unimos para un nombre y la lucha que estamos peleando también es para un nombre, ¡y ese nombre es Jesús! Cuando miro a mi alrededor, recuerdo que no estoy sola y que tengo otros hermanos y hermanas en Cristo en el mundo luchando esta lucha conmigo. Es asombroso ver que el ejército de Dios está equipado y recargado para luego salir nuevamente al campo de batalla. La verdad es que me da una visión de cuando Dios envió a sus discípulos de dos en dos para que fueran y hicieran más discípulos.
El tema de este año fue "Iglesia sana". Tan bueno como son los Defensores, no somos perfectos y tenemos algunos defectos, pero … amamos a Dios. Haremos cualquier cosa para hacer las cosas bien. Incluso si eso significa volver a empezar de nuevo, sentar a la gente en los ministerios, cancelar ciertos eventos, pero vamos a recuperar la salud. No cambiará de la noche a la mañana, pero las relaciones en este momento se están siendo reparadas, las personas están siendo humilladas, las cadenas se están rompiendo porque Dios es Jehová Rapha, nuestro sanador. Él toma lo que está quebrantado y lo hace nuevo. Él y solo Él es el reparador de los quebrantados de corazón. Dios no ha terminado con los Defensores, solo estamos empezando porque lo viejo ha fallecido y se ha puesto una nueva llamada de grandeza. Shout out- al Rev. Ramfis, primero por responder al llamado a ser Presidente del movimiento hace varios años; pero también por ser tan transparentes este fin de semana y exponer nuestras fallas como un movimiento con amor. No podemos sanar hasta que reconozcamos que hay un problema. La buena noticia es que Dios nos ama demasiado para dejarnos así. Defensores … olviden lo que sabíamos, olviden lo que solemos hacer y adoramos. Adora a Dios porque Él se sienta en el trono, porque Él preferiría curarnos antes que acabar con nosotros, porque Él preferiría restaurarnos en vez de destruirnos. Recordemos que somos embajadores de Cristo, que lo amemos con nuestras vidas y que amemos a los demás como nos lo ha enseñado. Defensores, volvamos a la lucha y hagamos lo que hemos sido llamados a hacer … Defender la fe. DEFENSORES !!!
Olvida las cosas antaño; ya no vivan en el pasado. ¡Voy a hacer algo nuevo! Ya está sucediendo, ¿no se dan cuenta? –
Isaías 43: 18-19a (NVI)
Read more...
---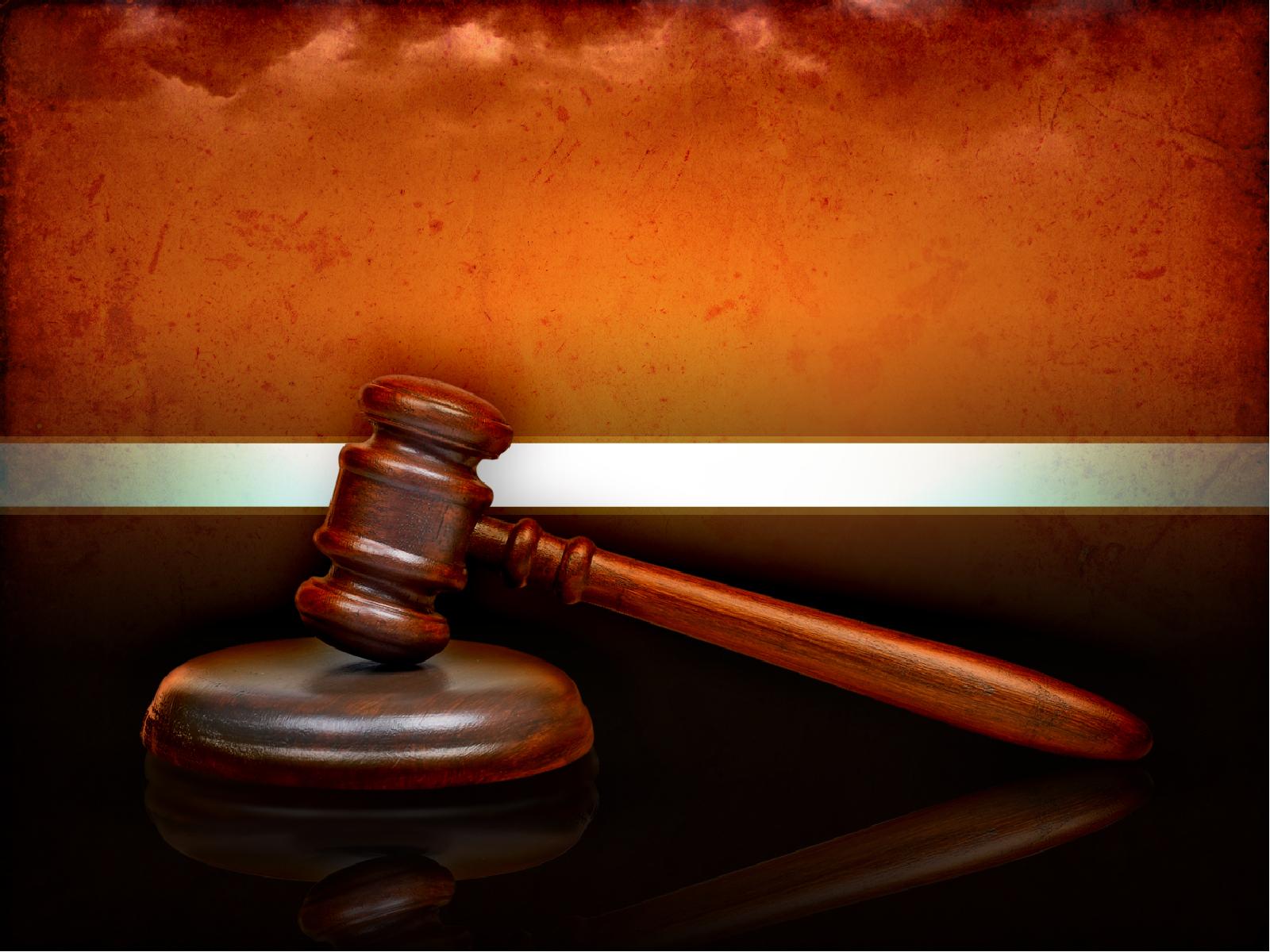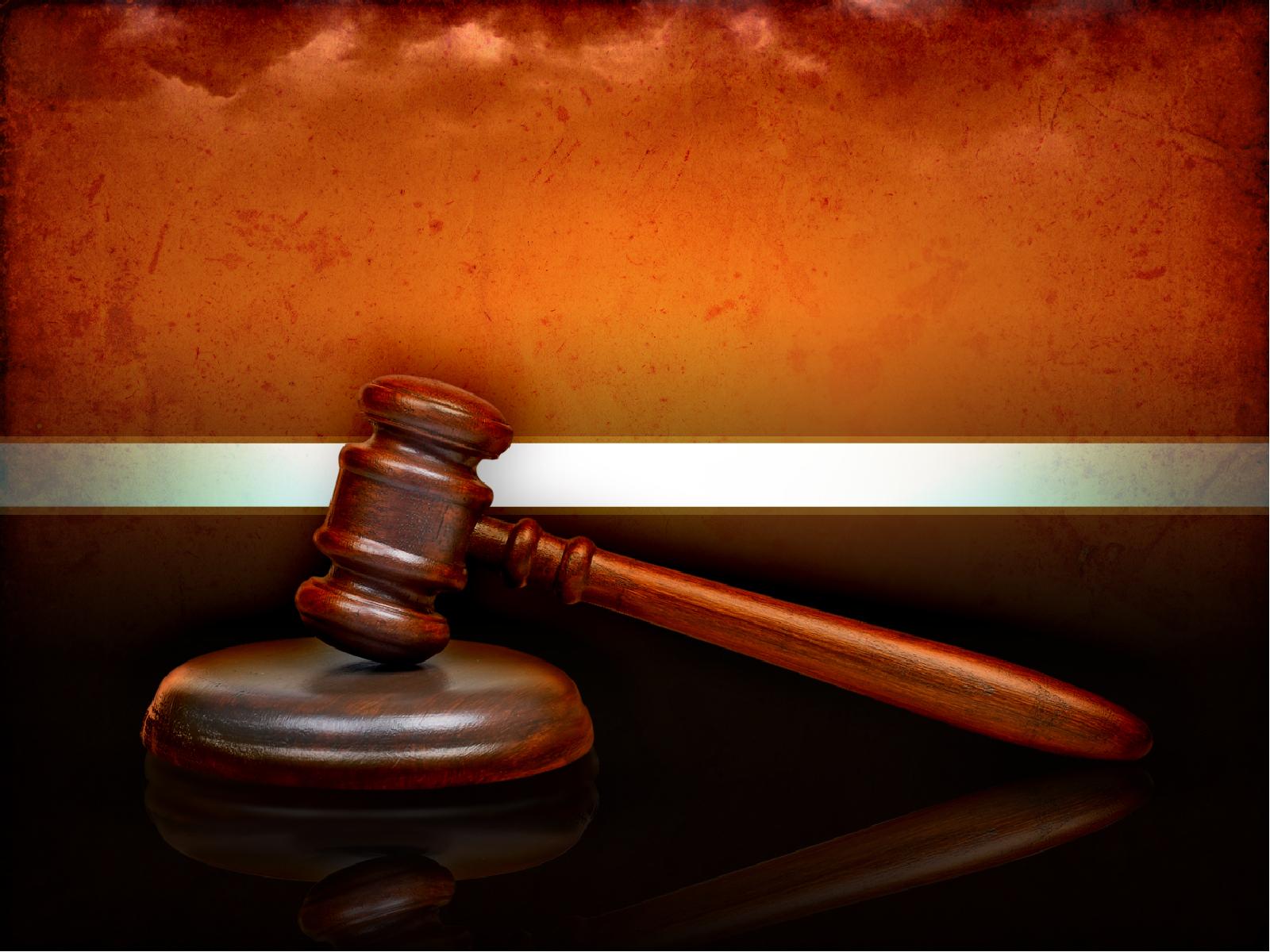 No one likes to be corrected, so much in fact that the word "Judging" is thrown around so easily. That word is thrown out there as a defense mechanism, a wall of protect….we don't want to be told that we are wrong in our way of thinking or actions. Being wrong shows vulnerability, it shows we were deceived by someone or something. No one likes the idea of being taken advantage of, especially by our enemy Satan. But when a brother or sister in Christ holds us accountable for something, are they really judging us? No, it's just that, they are holding us accountable. You see God is doing a work within us to make us into a "Holy Nation". He asks us to be holy for He is holy, meaning let our words and our deeds add up. How is God Holy…. He is who He says He is and can do what He says He can do (words & deeds). As christians we are called to be Christ like, think and act like Him, so if we are giving a representation of Christ that is contrary to His word then we need to be held accountable. . The only way to be Christ like is to know who He is, and you will know who He is by reading His word. Yes, there will be individuals who confront us at times with wrong motives but 9 times out of 10- we are just being defensive because we don't want to be corrected. This happens when parents correct their kids, they are not judging them they are correcting them. Yet their kids still become defensive. It happens in work with bosses and employees, and in this setting of the blog- the church. We need to remember that God is always trying to get our attention and if we will not listen in our alone times with Him then He will use one of our brothers and sisters as His mouthpiece. Don't be mad a the messenger but heed the message, God loves you that much to go to that extent to protect you from the lies and schemes of the enemy. So listen to what is being said, bring it back to God, He will confirm if it was Him or not. Thank that brother or sister for their step of faith (because it is not easy to go up to someone and do that no matter how long you have known them).
Brothers and sisters, if someone is caught in a sin, you who live by the Spirit should restore that person gently. -Galatians (NIV) 6:1
As brothers and sisters we have the right and are called to keep each other accountable. Holding someone accountable is simply showing them the errors of their ways and pulling them back from the deception of the enemy. We are not judging because that would mean we are judging the intent of their heart and make a final decision on their salvation– only God has the right and ability to do that. Don't be so quick to "judge"(assume) that your brothers and sisters are "judging" you
Judgement (Judging)

– the ability to make a considered decisions or come to sensible conclusions.. Form an opinion or conclusion about.
A nadie le gusta que lo corrijan, de hecho la palabra "Juzgar" es tan fácil. Esa palabra es lanzada como un mecanismo de defensa, un muro de protección … no queremos que nos digan que estamos equivocados en nuestra forma de pensar o acciones. Estar equivocado demuestra vulnerabilidad, muestra que fuimos engañados por alguien o algo. A nadie le gusta la idea de ser aprovechado, especialmente por nuestro enemigo Satanás. Pero cuando un hermano o hermana en Cristo nos responsabiliza por algo, ¿realmente nos están juzgando? No, es solo eso, nos están haciendo responsables. Usted ve que Dios está haciendo una obra dentro de nosotros para convertirnos en una "Nación Sagrada". Él nos pide que seamos santos porque Él es santo, es decir, que nuestras palabras y nuestras obras se sumen. ¿Cómo es Dios santo … Él es quien dice que es y puede hacer lo que dice que puede hacer (palabras y hechos)? Como cristianos, somos llamados a ser como Cristo, pensemos y actuemos como Él, así que si estamos dando una representación de Cristo que es contraria a su palabra, entonces debemos ser responsables. . La única manera de ser como Cristo es saber quién es Él, y usted sabrá quién es Él al leer Su palabra. Sí, habrá personas que nos enfrentarán en ocasiones con motivos equivocados, pero 9 de cada 10, simplemente estamos a la defensiva porque no queremos ser corregidos. Esto sucede cuando los padres corrigen a sus hijos, no los están juzgando, los están corrigiendo. Sin embargo, sus hijos todavía se ponen a la defensiva. Ocurre en el trabajo con jefes y empleados, y en este entorno del blog- la iglesia. Necesitamos recordar que Dios siempre está tratando de captar nuestra atención y si no escuchamos en nuestros tiempos a solas con Él, entonces Él usará a uno de nuestros hermanos y hermanas como Su portavoz. No se enoje con el mensajero, pero escuche el mensaje, Dios lo ama mucho para ir a ese punto y protegerlo de las mentiras y los planes del enemigo. Entonces escuche lo que se dice, tráigalo a Dios, Él confirmará si fue Él o no. Agradezca a ese hermano o hermana por su paso de fe (porque no es fácil acercarse a alguien y hacer eso sin importar cuánto tiempo lo haya conocido).
Hermanos, si alguien es sorprendido en un pecado, ustedes que son espirituales deben restaurarlo con una actitud humilde. -Galatianos (NVI) 6: 1
Hermanos y hermanas tenemos el derecho y estamos llamados a hacernos responsables los unos a los otros. Responsabilizar a alguien es simplemente mostrarles los errores de sus formas y alejarlos del engaño del enemigo. No estamos juzgando porque eso significa que estamos juzgando la intención de su corazón y tomamos una decisión final sobre su salvación; solo Dios tiene el derecho y la capacidad para hacerlo. No sea tan rápido para "juzgar" (suponer) que sus hermanos y hermanas lo están "juzgando".
Juicio (juzgando
)

: la capacidad de tomar decisiones consideradas o llegar a conclusiones razonables. Formar una opinión o conclusión acerca de.
Read more...
---