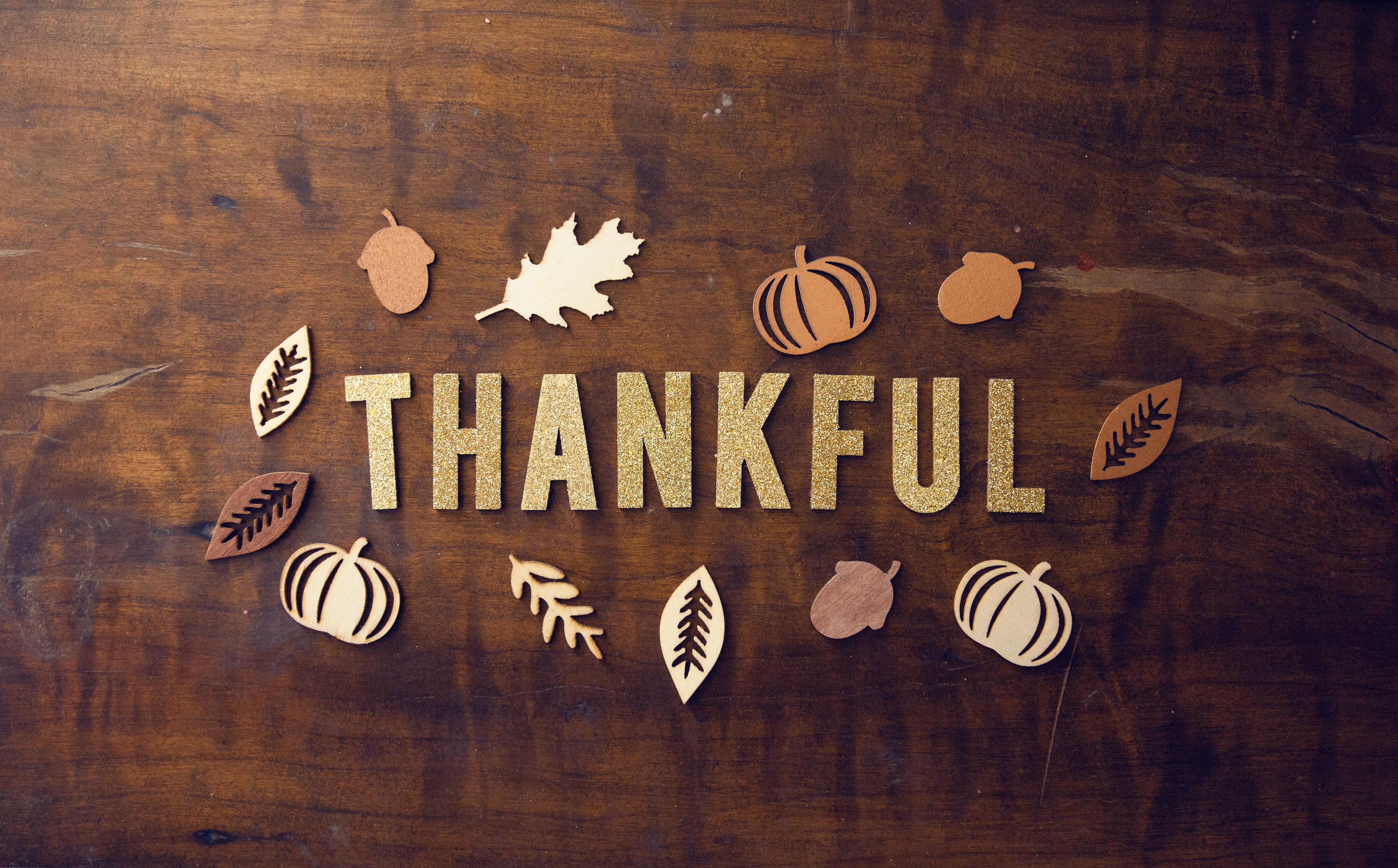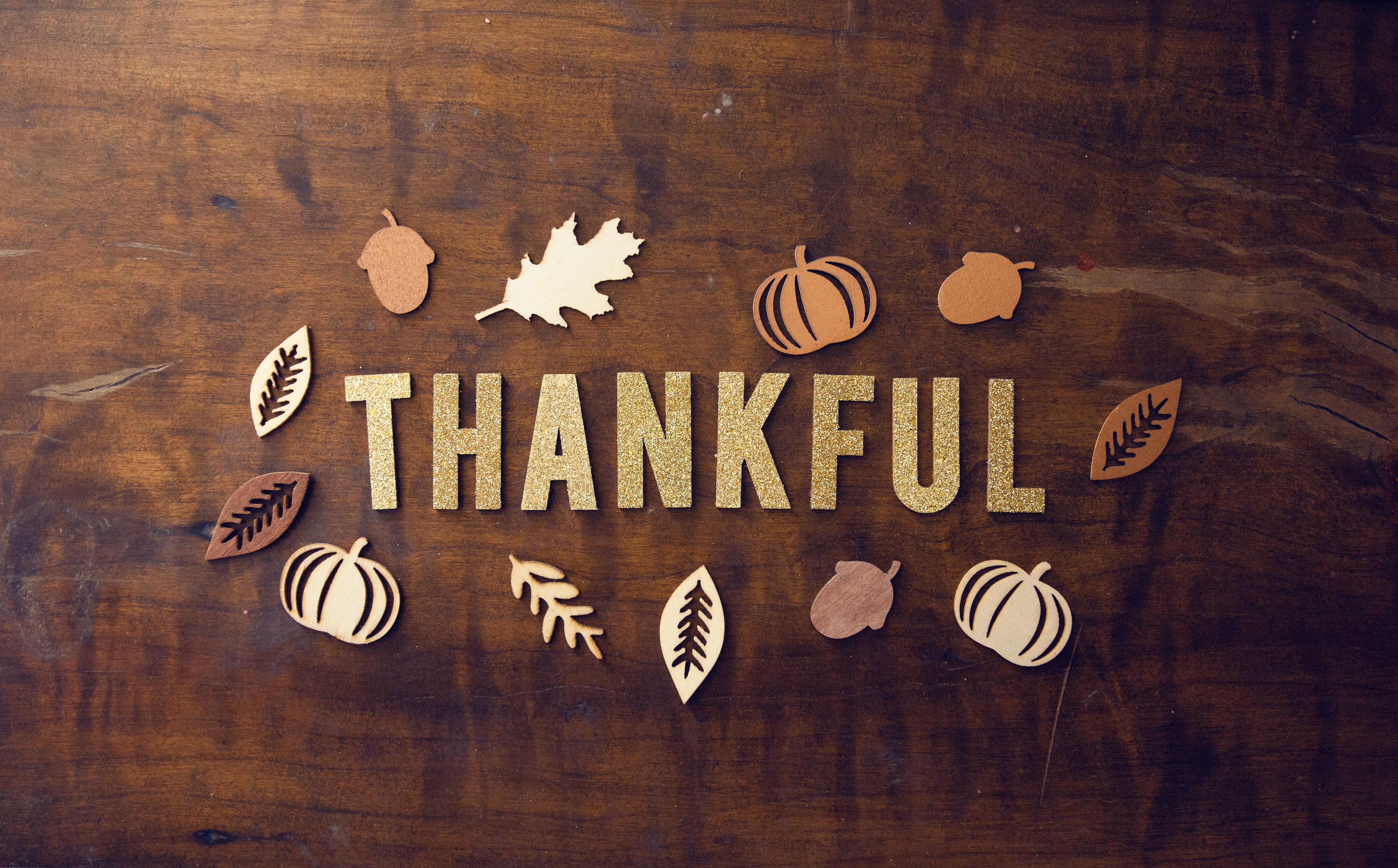 Thankfulness is gratitude of the heart. It is appreciation in it's most authentic form. When we have a heart of thankfulness, it keeps us humble. It causes us to look outside ourselves and to see someone or something else other than our own lives and situations. We begin to see the efforts of people and how much they really invest in our lives. More importantly we begin to see the hand of God move in our lives in ways we never even noticed before, yet He has been there all along.
How many of you have been in a situation or a relationship of any kind, and you can feel a separation occurring that you didn't plan or initiate? In the beginning it can be hard, scary, even hurtful, never realizing the hand of God has been orchestrating it all. The process can seem long, dark, and sometimes lonely, but in the end we look back and say "God, thank you". When we look at that situation or relationship from a different angle and perspective, we can see how God was shielding us from greater pain and destruction.
One that I hope we can all relate to is the sacrifices of our parents. They are willing to go above and beyond for their children. From working two jobs so they can go to better schools. Moving, to take them out of a bad environment or staying up with them all night by their bedside to make sure their fever breaks. As we look back throughout our lives at our past, not to stay there, but to remind ourselves how truly blessed we are that God Himself placed a love so deep within their hearts for their children. We begin to develop a gratitude in our hearts and when we stand before God, what springs forth from our lips is "Thankfulness".
Beloved God says come into His courts with praise and thanksgiving…. look beyond you, and I promise you that you will see the beauty of the Lord's love for you, in extraordinary ways, through ordinary things….when you do, don't forget to say "Thank you". You are loved.
In everything give thanks; for this is the will of God in Christ Jesus for you. –
1 Thessalonions 5:18 (NKJV)
El agradecimiento es gratitud del corazón. Es apreciación en su forma más auténtica. Cuando tenemos un corazón de agradecimiento, nos mantiene humildes. Nos hace mirar fuera de nosotros mismos y ver a alguien o algo más que nuestras propias vidas y situaciones. Comenzamos a ver los esfuerzos de las personas y cuánto realmente invierten en nuestras vidas. Más importante aún, comenzamos a ver la mano de Dios moverse en nuestras vidas de maneras que nunca antes habíamos notado, sin embargo, Él ha estado allí todo el tiempo.
¿Cuántos de ustedes han estado en una situación o relación de cualquier tipo y pueden sentir que se está produciendo una separación que no planearon ni iniciaron? Al principio puede ser difícil, aterrador, incluso doloroso, sin darse cuenta de que la mano de Dios lo ha estado orquestando todo. El proceso puede parecer largo, oscuro y a veces solitario, pero al final miramos hacia atrás y decimos "Dios, gracias". Cuando miramos esa situación o relación desde un ángulo y perspectiva diferente, podemos ver cómo Dios nos estaba protegiendo de un mayor dolor y destrucción.
Uno con el que espero que todos podamos identificarnos es con los sacrificios de nuestros padres. Están dispuestos a hacer todo lo posible por sus hijos. De tener dos trabajos para que puedan ir a mejores escuelas. Moverse, sacarlos de un mal ambiente o quedarse despierto con ellos toda la noche al lado de su cama para asegurarse de que les cesa la fiebre. Al mirar hacia atrás a lo largo de nuestras vidas a nuestro pasado, no para quedarnos allí, sino para recordarnos cuán bendecidos somos de que Dios mismo colocó un amor tan profundo en sus corazones por sus hijos. Comenzamos a desarrollar una gratitud en nuestros corazones y cuando estamos ante Dios, lo que brota de nuestros labios es "Agradecimiento".
Amado Dios dice que vengan a sus atrios con alabanza y acción de gracias … miren más allá de ustedes y les prometo que verán la belleza del amor del Señor por ustedes, de maneras extraordinarias, a través de las cosas ordinarias … cuando lo hagan , no olvide decir "Gracias". Eres amado.
Den gracias a Dios en toda situación, porque esta es su voluntad para ustedes en Cristo Jesús.-1 Tesalonicenses 5:18 (NVI)
Read more...
---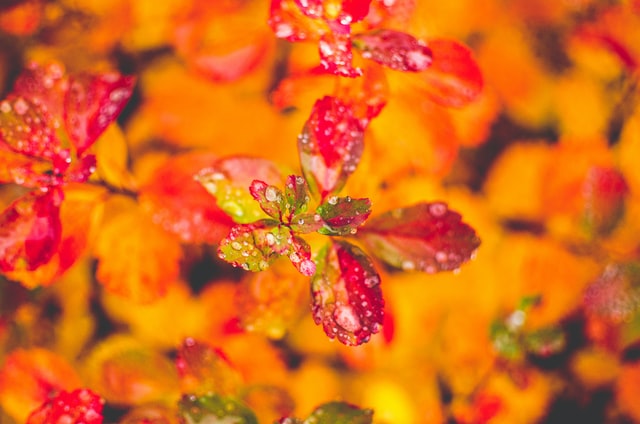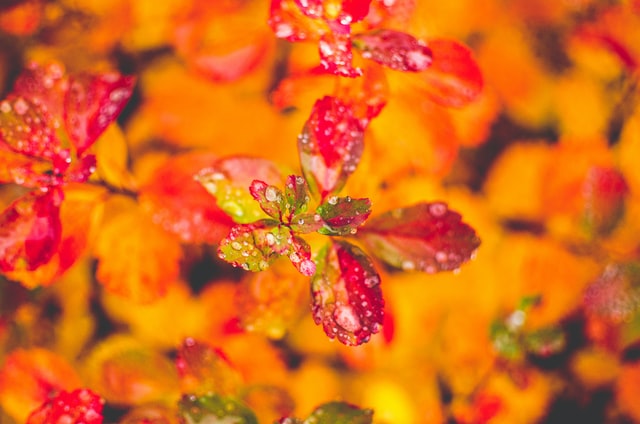 Be glad, people of Zion, rejoice in the Lord your God,
for he has given you the autumn rains because he is faithful.
He sends you abundant showers, both autumn and spring rains,
as before.- Joel 2:23 (NIV)
Have you reached a place in your life that the dreams and goals place in your life seem to be dead? Have you come to a point in your life that all you can see is road blocks? Have you come to a point in your journey that you wonder what is the point?
I think we have all come to these crossroads at a point in our journeys, maybe some of you are there now. You think to yourself how much you have invested in these dreams, goals, and yet still don't see anything. Or how much you have given up to pursue the vision God has given you, yet you still have not caught hold of it. You find yourself running toward the goal only to feel like you never truly left the spot your were standing in. It's discouraging, disheartening, and brings one to the point of exhaustion.
Brothers and sisters, I believe God is telling us today, right now….. I am sending you Autumn Rains! Rain is needed for that which is planted to grow. We are in the season of Autumn, a season of harvest. Get up, pick up your tools, and go….. for the harvest is ready. God is faithful, what He has promised He will fulfill! He is sending an abundant of showers, there are several things in our lives that we are looking at dead and God is saying I am bringing life to it. This Autumn Rain that I am bringing is to bring forth all your steps of faith, your perseverance, all your fight, all your sacrifices to flourishion. I have seen you, and your harvest is here. I am your God who is faithful and who has done it before.
Brothers and Sisters, do not be discouraged or dismayed because dreams worth having, goals worth reaching, and vision worth carrying take time, and seed time is crucial to reach a harvest of abundance. Beloved go get your harvest! You are loved.
"Lluvias De Otoño"
Alégrense, hijos de Sión, regocíjense en el Señor su Dios,
que a su tiempo les dará las lluvias de otoño. Les enviará la lluvia,
la de otoño y la de primavera, como en tiempos pasados.- Joel 2:23 (NVI)
¿Ha llegado a un lugar en su vida en el que los sueños y las metas de su vida parecen estar muertos? ¿Ha llegado a un punto en su vida en el que todo lo que puede ver son bloqueos de carreteras? ¿Ha llegado a un punto en su viaje en el que se pregunta cuál es el punto?

Creo que todos hemos llegado a esta encrucijada en un momento de nuestros viajes, tal vez algunos de ustedes estén allí ahora. Piensas cuánto has invertido en estos sueños, metas y aún no ves nada. O cuánto has renunciado para perseguir la visión que Dios te ha dado, pero aún no la has captado. Te encuentras corriendo hacia la meta solo para sentir que nunca dejaste realmente el lugar en el que estabas. Es desalentador, descorazonadora y lleva uno al punto del agotamiento.

Hermanos y hermanas, creo que Dios nos está diciendo hoy, ahora mismo … ¡Les envío lluvias de Otoño! La lluvia es necesaria para que crezca lo que se sembró. Estamos en la temporada de otoño, una temporada de cosecha. Levántate, toma tus herramientas y vete ….. porque la cosecha está lista. Dios es fiel, ¡cumplirá lo que ha prometido! Él está enviando lluvias abundantes, hay varias cosas en nuestras vidas que estamos viendo muertas y Dios está diciendo que le estoy dando vida. Esta Lluvia de Otoño que traigo es para manifestar todos tus pasos de fe, tu perseverancia, toda tu lucha, todos tus sacrificios para florecer. Te he visto y tu cosecha está aquí. Yo soy tu Dios que es fiel y que lo ha hecho antes.

Amados, no se desanimen ni se desmaye, porque los sueños que vale la pena tener, las metas que vale la pena alcanzar y la visión que vale la pena acarreo, consigo toman tiempo, y el tiempo de siembra es crucial para alcanzar una cosecha de abundancia. ¡Amado, ve a buscar tu cosecha! Eres amado.
Read more...
---