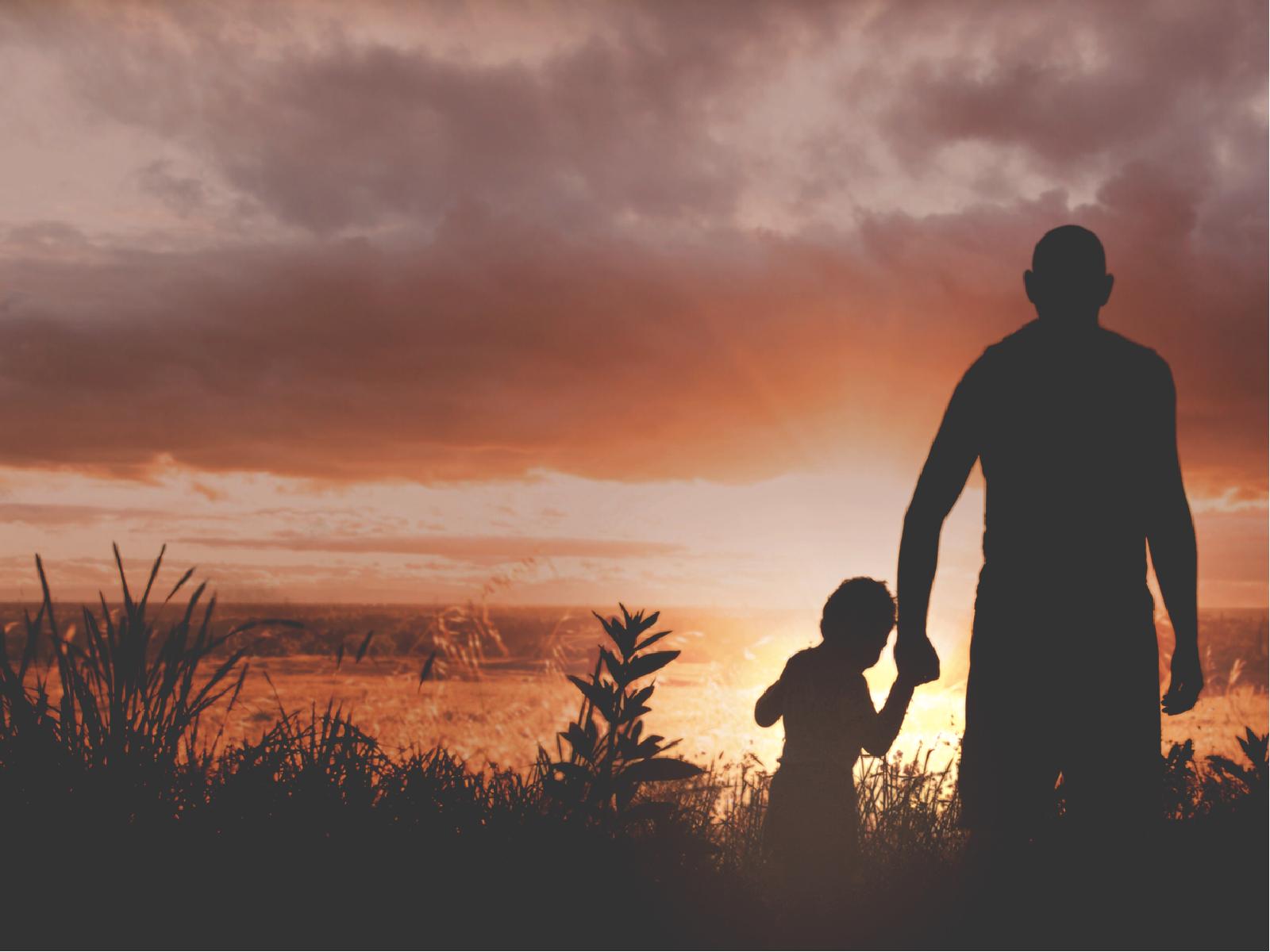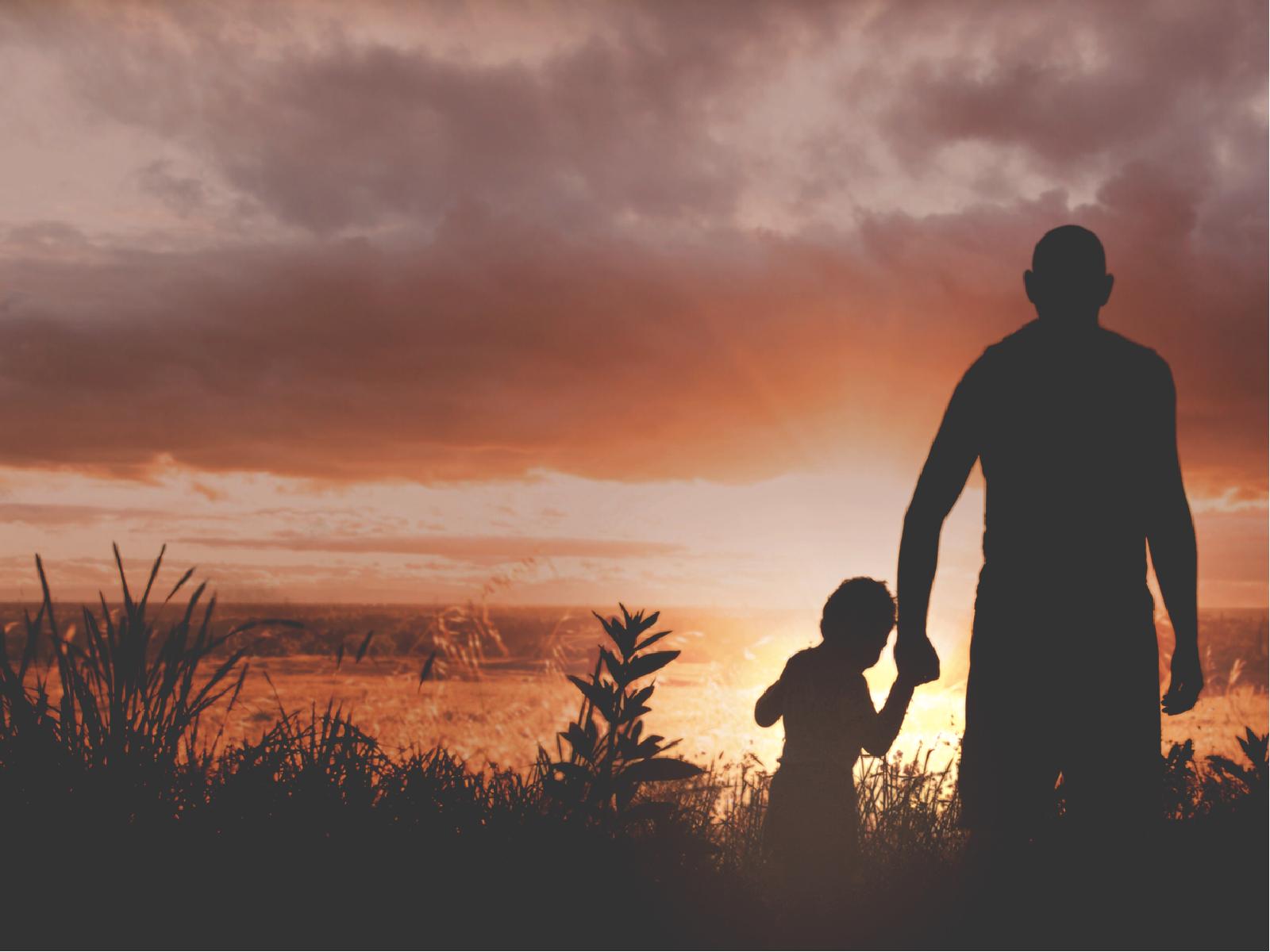 Recently I went through a rough moment in my walk with God. I felt as though I was stuck. Like no matter what I did, I was still in the same place. I wasn't doing bad things, in fact I was doing just the opposite. You know the things we know to do, to help our relationship with Christ grow. I was reading, praying, and spending intimate time with my heavenly father, but something was off. Though I could still hear Him speaking to me here and there, it wasn't as clear. My hope was fading. I was finding it hard to hold on to His promises. The waiting can sometimes cause these moments of despair.
But God….. I love that phrase….. He meets you where you are at. He speaks to your despairs, doubts, fears, and insecurities. The past few weeks God has spoken to me through preachings, songs, people, and devotionals. It wasn't so much the methods that He used to speak to me, or what they even said, but the extent He went through to refresh my soul. That is the God we serve, He speaks to our pain and confusion. He has grace with us. He knows that His plans can sometimes be scary to us, especially when we do not know what lies ahead. He encourages us to hold on and trust Him.
God never condemns us and neither should we with those who come to us the same way. Sometimes as Christians our response can be so condemning, or we throw lots of scripture at the person, making them feel even worse. When really all they want is for someone to say I hear you; I understand; I have been there. Meet them where our heavenly father meets us, He meets us in the heart of those moments, and then lovingly walks us out of them together.
So do not fear, for I am with you;
do not be dismayed, for I am your God.
I will strengthen you and help you;
I will uphold you with my righteous right hand.
– Isaiah 41:10 (NIV)
"Te encontraré allí"
Recientemente pasé por un momento difícil en mi camino con Dios. Me sentí como si estuviera atascada. No importando lo que hiciera, todavía estaba en el mismo lugar. No estaba haciendo cosas malas, de hecho estaba haciendo todo lo contrario. Usted sabe las cosas que sabemos hacer para ayudar a que nuestra relación con Cristo crezca. Estaba leyendo, orando y pasando tiempo íntimo con mi Padre Celestial, pero algo estaba diferente. Aunque todavía podía escucharlo hablarme aquí y allá, no estaba tan claro. Mi esperanza se estaba desvaneciendo. Me resultaba difícil agarrame de Sus promesas. La espera a veces puede causar estos momentos de desesperación.
Pero Dios ….. Me encanta esa frase ….. Él te encuentra donde estás. Él habla de tus desesperaciones, dudas, miedos e inseguridades. En las últimas semanas, Dios me ha hablado a través de predicaciones, canciones, personas y devocionales. No era tanto por los métodos que solía hablarme, ni lo que incluso decían, sino la medida por la que pasó para refrescar mi alma. Ese es el Dios al que servimos, Él moverá el cielo y la tierra para alcanzarnos, Él habla de nuestro dolor y confusión. Él tiene gracia con nosotros. Él sabe que Sus planes a veces pueden darnos miedo, especialmente cuando no sabemos lo que nos espera. Él nos anima a aferrarnos y confiar en Él.
Dios nunca nos condena y tampoco debemos hacerlo con aquellos que vienen a nosotros de la misma manera. A veces, como cristianos, nuestra respuesta puede ser tan condenatoria, o arrojamos muchas escrituras a la persona, haciéndola sentir aún peor. Cuando realmente todo lo que quieren es que alguien diga que te escucho, entiendo, he estado allí. Encuéntralos donde nuestro Padre Celestial se encuentra con nosotros, Él nos encuentra en el corazón de esos momentos, y luego con amor nos saca de ellos, juntamente.
Así que no temas, porque yo estoy contigo;
no te angusties, porque yo soy tu Dios.
Te fortaleceré y te ayudaré;
te sostendré con mi diestra victoriosa.
– Isaías 41:10 (NVI)
Read more...
---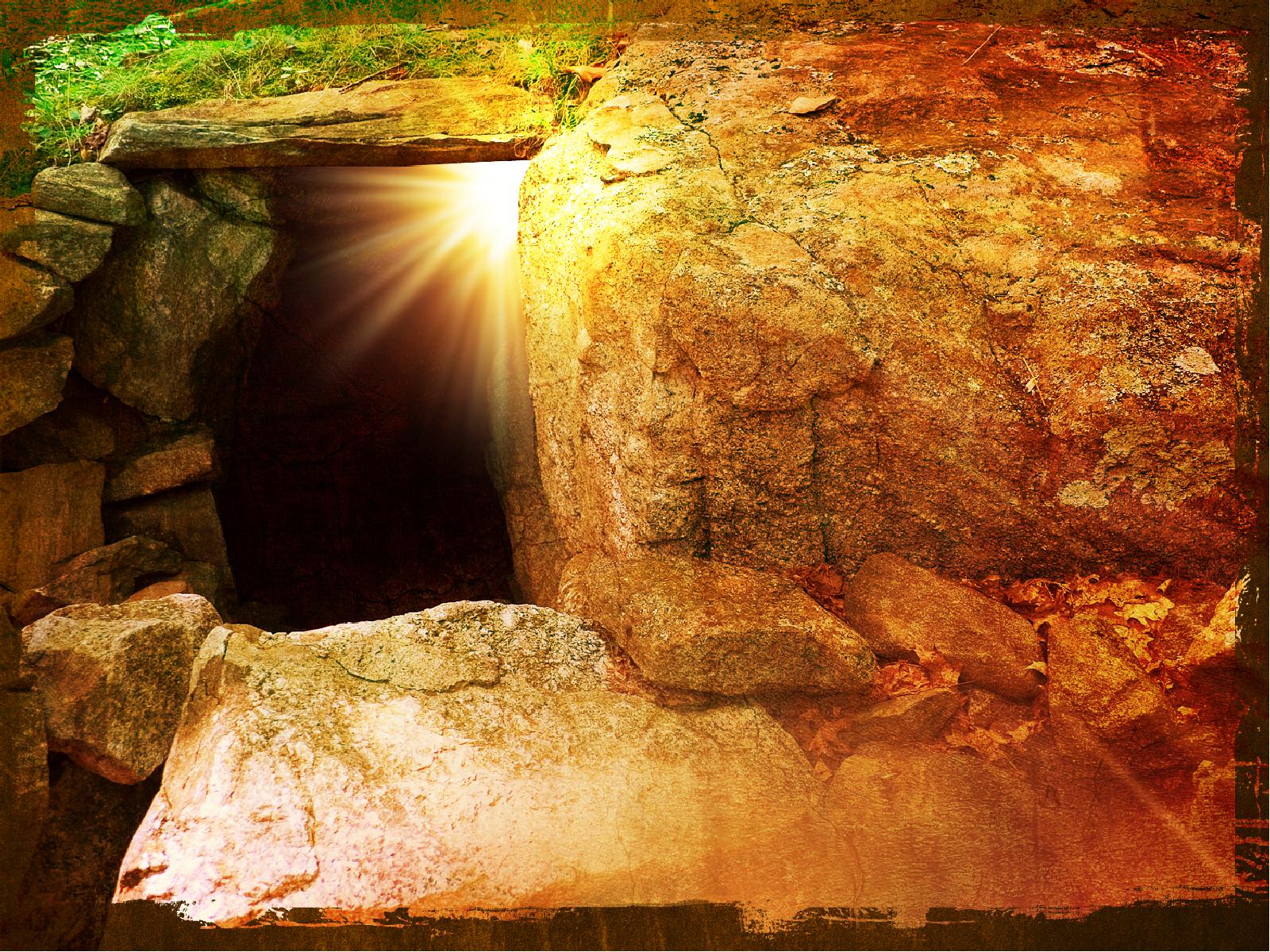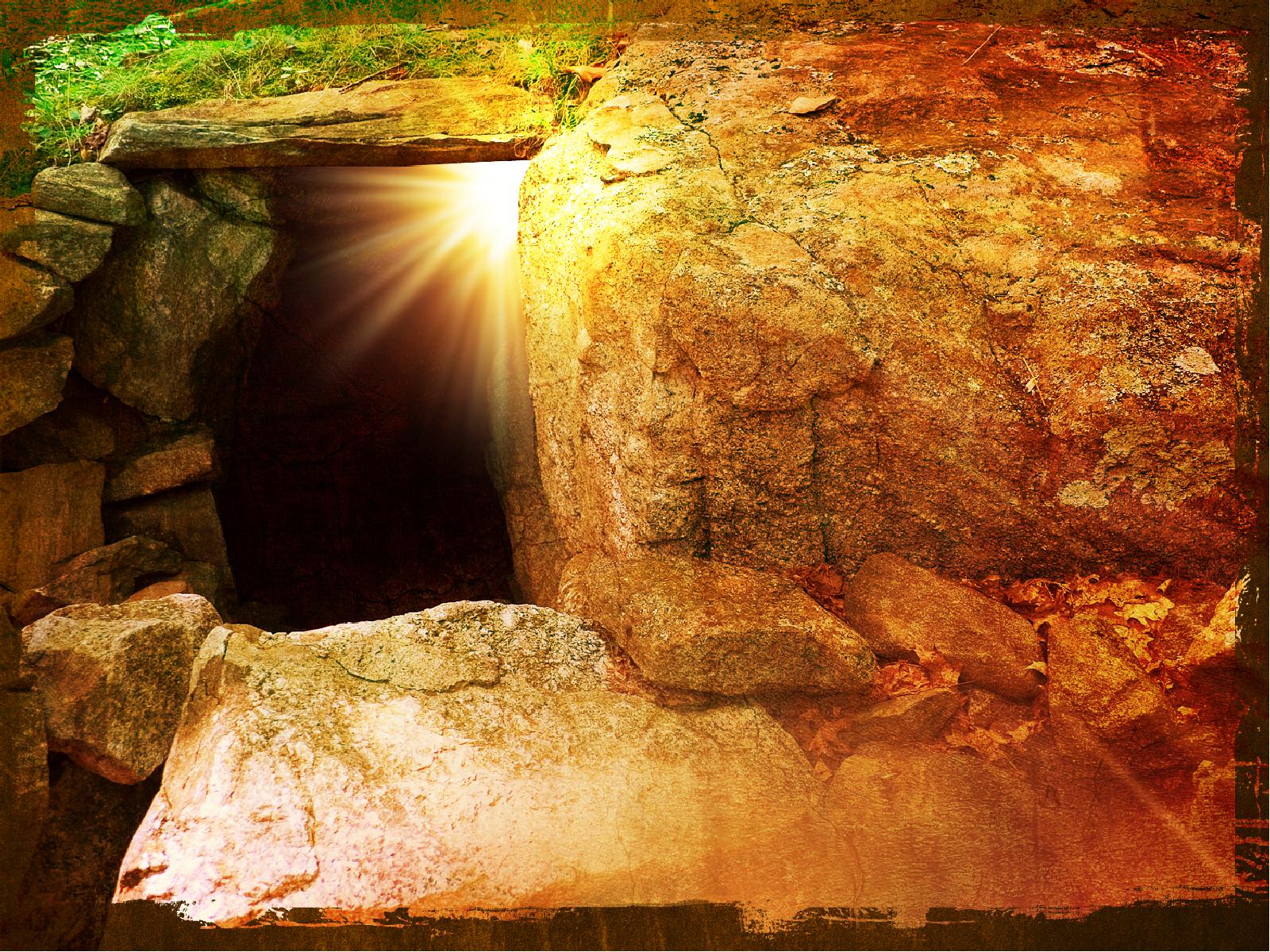 We All know the story of Lazarus and how he died. Jesus didn't go see him until after he had been dead for 4 days. Martha comes running to Jesus and says "Lord if only you had been here my brother would not have died". Jesus responded to her " I am the resurrection and the life". Later on in the story Jesus shouted "Lazarus, come out!" And the dead man came out, his hands and feet bound in grave clothes, his face wrapped in headcloth. Jesus told them, "Unwrap him and let him go!"
(John 11:21; 25; 43-44 NLT)
One of the things that stood out to me the most was how Jesus calls Lazarus by name out of the tomb but then it says a dead man came out. Though Lazarus came out of the tomb he was still bound by graveclothes. To many he seemed as though he had come back to life but Jesus knew that he was still bound and dead. He orders the people to remove the grave clothes from his hands, feet, and head. What does that mean to us today? How many of us has God called from the grave? How many dreams and desires have we buried? Lazarus was wrapped from head to toe in gravecloth, so why was Jesus only concerned about loosening his hands, feet and unwrapping his head? Those 3 things are the most important because we are the hands and feet of God, to do His great work in the earth. The most important of the 3 is the head. Our minds need to be transformed to take God at his word and believe all that He reveals to us. Jesus says in this passage "Unwrap him and let him go!" No one was holding Lazarus, so to who was Jesus saying, " let him go"? I believe that Jesus in that moment was talking to the lies of the enemy, the words of others and the stains of our past. Jesus was not just the resurrection all those years ago, but He is the resurrection to us today. God can call us from the grave but if we do not put our full trust in Christ and believe every word He says, then our hands and feet are still bound and our minds are not alive in Christ. Some of those dreams and desires we have let die or have called dead because we may not feel good enough or feel to much time has passed, God is calling them by name back to life. Brothers and sisters God is calling each of us from the grave by name. He wants to resurrect those things that He has placed within you, no matter how long it has been. He wants to use you to be His hands and feet. God wants to bring and can bring life to anyone or any situation we call dead. Seek Him this very day and let Him be the resurrection in every area of your life.
Todos conocemos la historia de Lázaro y cómo murió. Jesús no fue a verlo hasta después de que había estado muerto por 4 días. Marta viene corriendo hacia Jesús y le dijo: "Señor, si tan solo hubieras estado aquí, mi hermano no habría muerto". Jesús le respondió: "Yo soy la resurrección y la vida". Más adelante en la historia, Jesús gritó "¡Lázaro, sal de ahí!" Y el muerto salió de la tumba, con las manos y los pies envueltos con vendas de entierro y la cabeza enrollada en un lienzo. Jesús les dijo: "¡Quítenle las vendas y déjalo ir!"
(Juan 11:21; 25; 43-44 NTV)
Una de las cosas que más me llamó la atención fue cómo Jesús llama a Lázaro por su nombre desde la tumba, pero luego dice que salió un hombre muerto. Aunque Lázaro salió de la tumba, todavía estaba atado por ropa de sepultura. Para muchos, parecía que había vuelto a la vida, pero Jesús sabía que todavía estaba atado y muerto. Ordena a la gente que se quite la ropa de la tumba de sus manos, pies y cabeza. Qué significa eso para nosotros hoy? A cuántos de nosotros ha llamado Dios desde la tumba? Cuántos sueños y deseos hemos enterrado? Lázaro estaba envuelto de la cabeza a los pies con una tela de sepultura, entonces, por qué a Jesús solo le preocupaba soltarse las manos, los pies y desenvolverse la cabeza? Esas 3 cosas son las más importantes porque somos las manos y los pies de Dios, para hacer su gran obra en la tierra. El más importante de los 3 es la cabeza. Nuestras mentes necesitan ser transformadas para tomar a Dios en su palabra y creer todo lo que Él nos revela. Jesús dice en este pasaje "¡Desenvolver a él y déjalo ir!" Nadie sostenía a Lázaro, entonces, a quién le estaba diciendo Jesús, "déjalo ir"? Creo que Jesús en ese momento estaba hablando de las mentiras del enemigo, las palabras de los demás y las manchas de nuestro pasado. Jesús no fue solo la resurrección hace tantos años atrás, sino que es la resurrección para nosotros hoy. Dios puede llamarnos desde la tumba, pero si no confiamos plenamente en Cristo y creemos cada palabra que Él dice, nuestras manos y pies aún están atados y nuestras mentes no están vivas en Cristo. Algunos de esos sueños y deseos que hemos dejado morir o que hemos llamado muertos porque puede que no nos sintamos lo suficientemente bien o sentimos que ha pasado mucho tiempo, Dios los está llamando por su nombre a la vida. Hermanos y hermanas, Dios nos llama a cada uno de nosotros desde la tumba por su nombre. Él quiere resucitar esas cosas que ha colocado dentro de ti, no importa cuánto tiempo haya pasado. Él quiere usarte para ser Sus manos y pies. Dios quiere traer y puede traer vida a cualquiera o cualquier situación que llamemos muertos. Búscalo a Él hoy en día y déjalo ser la resurrección en cada área de tu vida.
Read more...
---