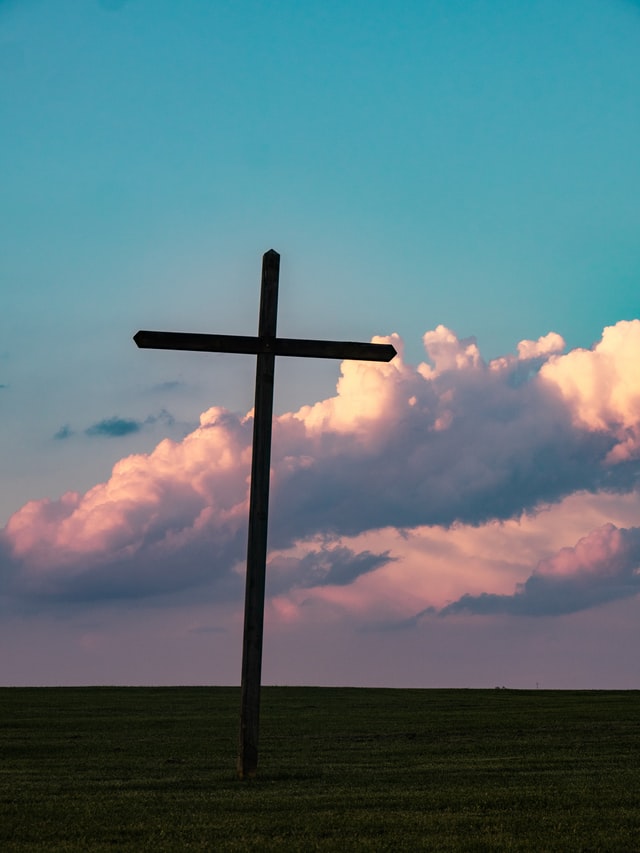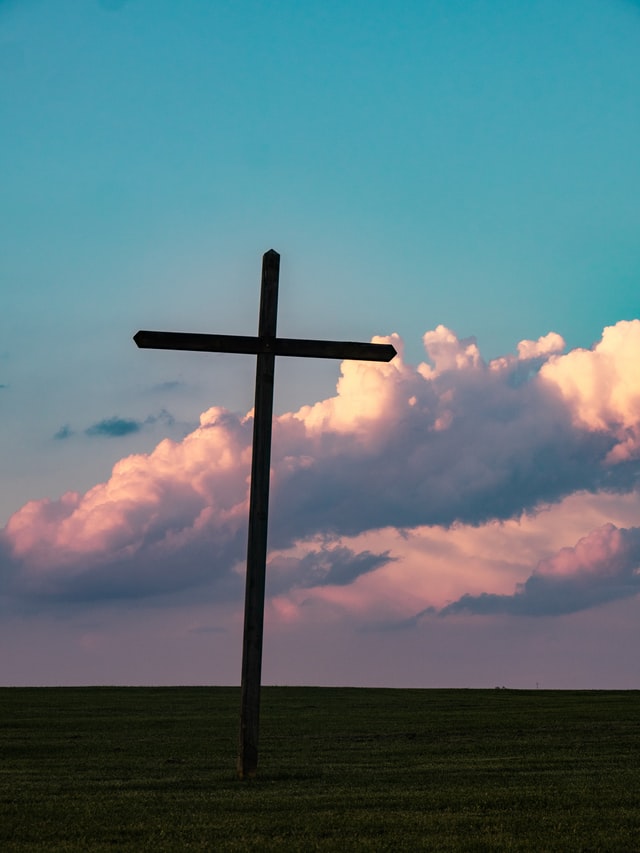 Then, calling the crowd to join his disciples, he said, "If any of you wants to be my follower, you must give up your own way, take up your cross, and follow me.– Mark 8:34 (NLT)
Can we take another look at the cross but this time let's look at it from a different angle. One of Jesus' assignments was to give Himself up as a living sacrifice for our sins. Let's take a moment and look at the journey. His assignment started off rough. He was dragged to jail in the middle of the night, questioned, smacked in the face, mocked, stuck with a crown of thorns, punched, flogged with a lead whip, betrayed, and humiliated before crowds. Then He was told to carry a cross that He would ultimately be crucified on.
Jesus journey to Calvary got worse and worse, with each step came another blow. To God it was obedience yet to man He was being punished. How many times something bad happens to us and right away people start saying God is punishing us for something we did. Hard times and situations are usually associated with disobedience but this was not the case. Jesus was in full submission and obedience to God. Sometimes in being obedient to God, our situations can become worse and worse, it is like the storm won't let up. We can become discouraged, weak, feeling abandoned and alone, not to mention when we arrive we look beat up. This must of been what Jesus experienced, but He kept pushing forward. He had an assignment, and He was going to complete it at all cost. Not for His gain or benefit but for ours and to give God all the glory.
Beloved, don't be afraid to "Pick Up Your Cross", though the road that awaits you can seem long, lonely, dark and hard… persevere. In our walk we need to fully rely on God just as Christ did so that we to can give God all the glory he deserves and be the light to others along the way. Ultimately defeating Satan at every turn and putting him under our feet where he belongs. So let's take up our cross and follow Jesus. You are loved.
Entonces llamó a la multitud para que se uniera a los discípulos, y dijo: «Si alguno de ustedes quiere ser mi seguidor, tiene que abandonar su propia manera de vivir, tomar su cruz y seguirme.- Marco 8:34 (NTV)
¿Podemos echar otra mirada a la cruz, pero esta vez veámosla desde un ángulo diferente? Una de las asignaciones de Jesús fue entregarse a sí mismo como sacrificio vivo por nuestros pecados. Tomemos un momento y observemos el viaje. Su tarea comenzó con dificultades. Fue arrastrado a la cárcel en medio de la noche, interrogado, abofeteado, burlado, clavado con una corona de espinas, golpeado, azotado con un látigo de plomo, traicionado y humillado ante multitudes. Luego se le dijo que llevara una cruz en la que finalmente sería crucificado.
El viaje de Jesús al Calvario fue de mal en peor, con cada paso venía otro golpe. Para Dios era obediencia, pero el hombre estaba siendo castigado. Cuántas veces nos pasa algo malo y enseguida la gente empieza a decir que Dios nos está castigando por algo que hicimos. Los tiempos y situaciones difíciles pueden estar asociados con la desobediencia, pero este no fue el caso. Jesús estaba en completa sumisión y obediencia a Dios. A veces, al ser obedientes a Dios, nuestras situaciones pueden empeorar cada vez más, es como si la tormenta no cesara. Podemos desanimarnos, debilitarnos, sentirnos abandonados y solos, por no mencionar que cuando llegamos nos vemos gravemente golpeados. Esto debe haber sido lo que Jesús experimentó, pero siguió avanzando. Tenía una tarea y Él iba a completar a toda costa. No para Su ganancia o beneficio, sino para nuestros y para darle a Dios toda la gloria.
Amado, no tengas miedo de "Tomar Tu Cruz", aunque el camino que te espera puede parecer largo, solitario, oscuro y duro … perseverante. En nuestro caminar, debemos confiar plenamente en Dios, tal como lo hizo Cristo, para que podamos darle a Dios toda la gloria que se merece y ser la luz para los demás en el camino. En última instancia, derrotar a Satanás a cada paso y ponerlo bajo nuestros pies donde pertenece. Así que tomemos nuestra cruz y sigamos a Jesús. Eres amado.
Read more...
---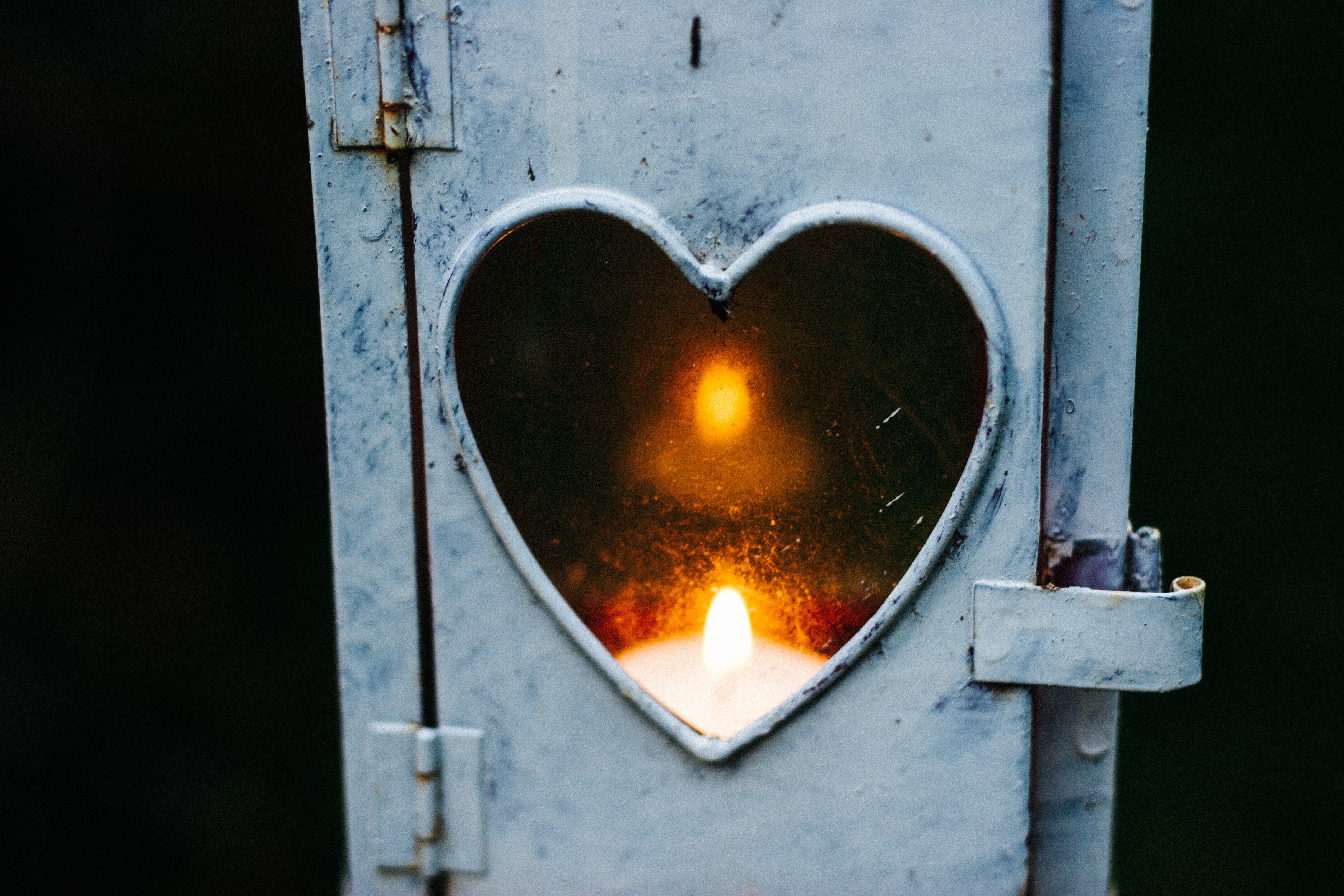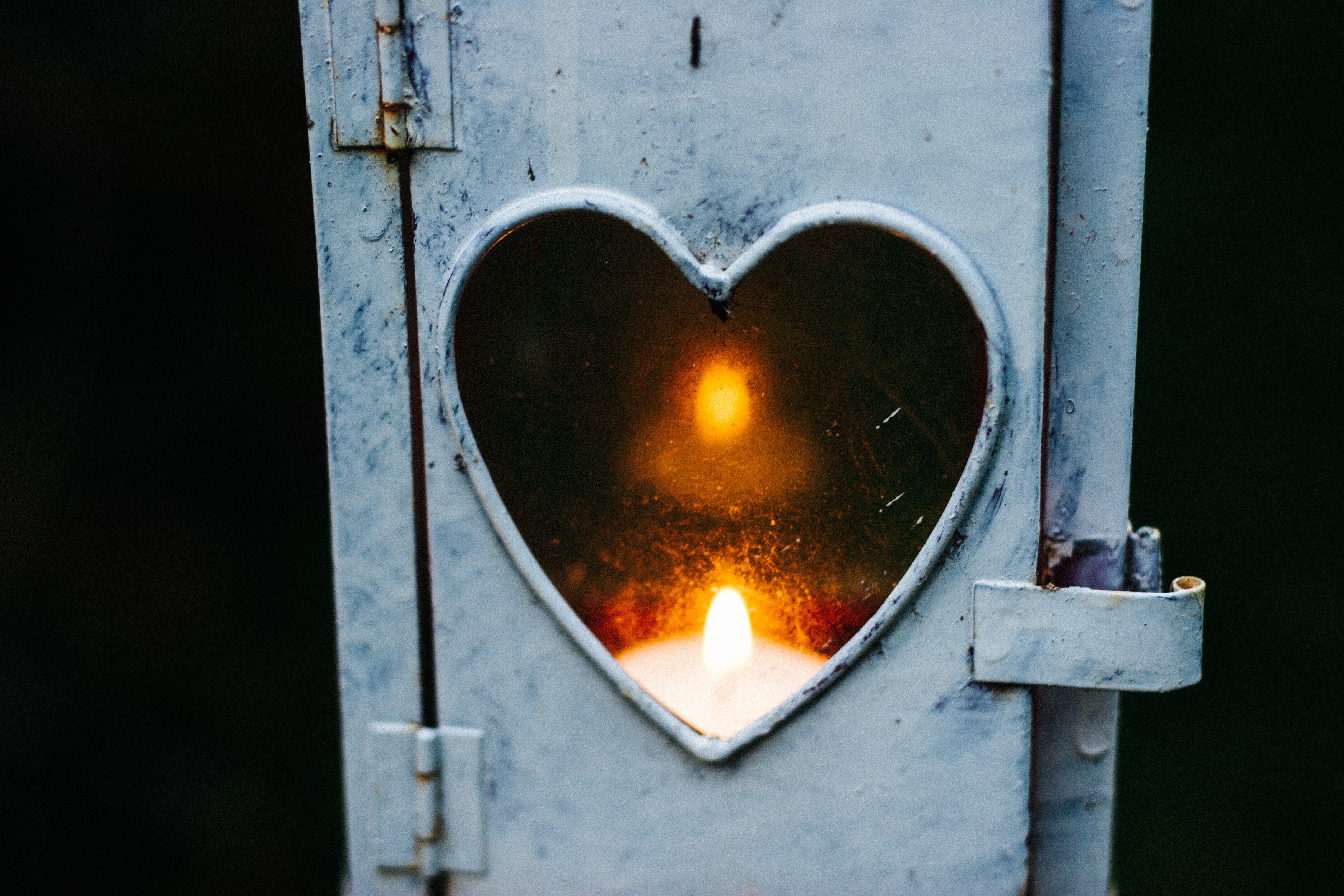 I love you! I love you too! We hear and say this so often but does anyone really know what love is?
This month we will see lots of movies describe what they believe to be "Love" or "In Love". Stores will be flooded with flowers, hearts filled with candy and big stuffed animals with a heart saying "I love you". Some believe being "In Love" is something that only happens once in a life time with your soul mate. We all want that, to "Love and Be Loved"; to feel wanted and chosen. We want to feel the warmth of a hug with no strings attached. We want to be told "I love you" and know it's not just words. We like to feel special, so what does "Love" or being "In Love" look like? Is it having a boyfriend or a girlfriend? Or having a husband, a wife, or kids? Is it having a ministry in church? Maybe it's having that career or job you always wanted. How about that car you saved up for that you can now show off in the driveway of your brand new house!

I hear a lot of people say: "I love them" but I am no longer "In Love" with them. How is it one can be "In Love" and then "Out of Love"? 1 John 4:7-8 tells us "God is Love". If God is "Love", then to be "In Love" or "Out of Love" is to be in Christ or not in Christ. When we answer the call to "Love" and accept Jesus as our Lord and Savior, scripture tells us that God comes and makes His home within us. "Love" in the most purest and holiest forms enters our very being allowing us to be "In Love". God ask us to abide in Him and He in us. When we push God out and all that He stands for, we push out "Love". You can not give or be what is not in you. There are so many broken relationships in this world because we have pushed God out. We think we are loving people but in reality we are loving them with our brokenness instead of the fullness of Jesus.
All of the materials things and blessings I mentioned are fine but if you have not "Love" you have nothing. Your identity will be swept away, but when God is in you and you are in Him then the name of Jesus defines you. God not only is "Love" but all that He does flows from "Love". God is not asking us for something impossible, in fact He wants to fulfill our very hearts desire "to Love and Be Loved". So how do we let God do this? We simple stay in the presence of God, allowing him to transform our minds, heal our hearts, change our worlds so that He can move and shine through us. Transforming us into His image>>—> "Love". Love will no longer be a Day in February or a word just spoken… but who we are.
I guess the real question we need to ask ourselves is not "What is Love" but "Who is Love"? Do you know "Love"; are you "In Love"? You are loved.
7 Dear friends, let us love one another, for love comes from God. Everyone who loves has been born of God and knows God. 8 Whoever does not love does not know God, because God is love.– 1 John 4:7-8 (NIV)
¡Te amo! ¡Yo también te amo! Escuchamos y decimos esto muy a menudo, pero ¿alguien sabe realmente qué es el amor?

Este mes veremos muchas películas que describen lo que creen que es "Amor" o "Estar Enamorado". Las tiendas se llenarán de flores, corazones llenos de dulces y grandes peluches con un corazón que diga "Te amo". Algunos creen que "estar enamorado" es algo que solo sucede una vez en la vida con tu alma gemela. Todos queremos eso, "Amar y Ser Amado"; sentirse querido y elegido. Queremos sentir la calidez de un abrazo sin ataduras. Queremos que nos digan "Te Amo" y saber que no son solo palabras. Nos gusta sentirnos especiales, entonces, ¿Cómo es el "Amor" o qué es "Estar Enamorado"? ¿Es tener novio o novia? ¿O tener marido, mujer o hijos? ¿Tener un ministerio en la iglesia? Tal vez sea tener esa carrera o trabajo que siempre quisiste.¿Qué tal ese auto que ahorraste para el que ahora puedes lucirlo en la entrada de tu nueva casa?
Escucho a mucha gente decir: "Los Amo" pero ya no estoy "Enamorado" de ellos. ¿Cómo es posible que uno "Esté Enamorado" y luego "Sin Amor"? 1 Juan 4:7-8 nos dice "Dios es Amor". Si Dios es "Amor", entonces "Estar Enamorado" o "Fuera de Amor" es estar en Cristo o no en Cristo. Cuando respondemos al llamado del "Amor" y aceptamos a Jesús como nuestro Señor y Salvador, las escrituras nos dicen que Dios viene y hace Su hogar dentro de nosotros. El "Amor" en las formas más puras y santas entra en nuestro ser y nos permite "Estar Enamorados". Dios nos pide que permanezcamos en Él y Él en nosotros. Cuando sacamos a Dios y todo lo que Él representa, sacamos el "Amor". No puedes dar ni ser lo que no hay en ti. Hay tantas relaciones rotas en este mundo porque hemos expulsado a Dios. Entonces pensamos que amamos a las personas, pero en realidad las amamos con nuestro quebrantamiento en lugar de con la plenitud de Jesús.
Todas las cosas materiales y las bendiciones que mencioné están bien, pero si no tienes "Amor", no tienes nada. Tu identidad será borrada, pero cuando Dios está en ti y tú estás en Él, entonces el nombre de Jesús te define. Dios no sólo es "Amor", sino que todo lo que hace fluye del "Amor". Dios no nos está pidiendo algo imposible, de hecho quiere cumplir el deseo de nuestro corazón "Amar y Ser Amados". Entonces, ¿cómo dejamos que Dios haga esto? Simplemente nos quedamos en la presencia de Dios, permitiéndole transformar nuestras mentes, sanar nuestros corazones, cambiar nuestros mundos para que Él pueda moverse y brillar a través de nosotros. Transformándonos a Su imagen>>—> "Amor". El amor ya no será un día de Febrero ni una palabra que se acaba de pronunciar … sino quiénes somos.
Supongo que la verdadera pregunta que debemos hacernos no es "¿Qué es el amor" sino "quién es el amor"? ¿Conoces "Amor"? ¿"Estas enamorado"? Eres amado.
7 Queridos hermanos, amémonos los unos a los otros, porque el amor viene de Dios, y todo el que ama ha nacido de él y lo conoce. 8 El que no ama no conoce a Dios, porque Dios es amor.– 1 Juan 4:7-8 (NVI)
Read more...
---