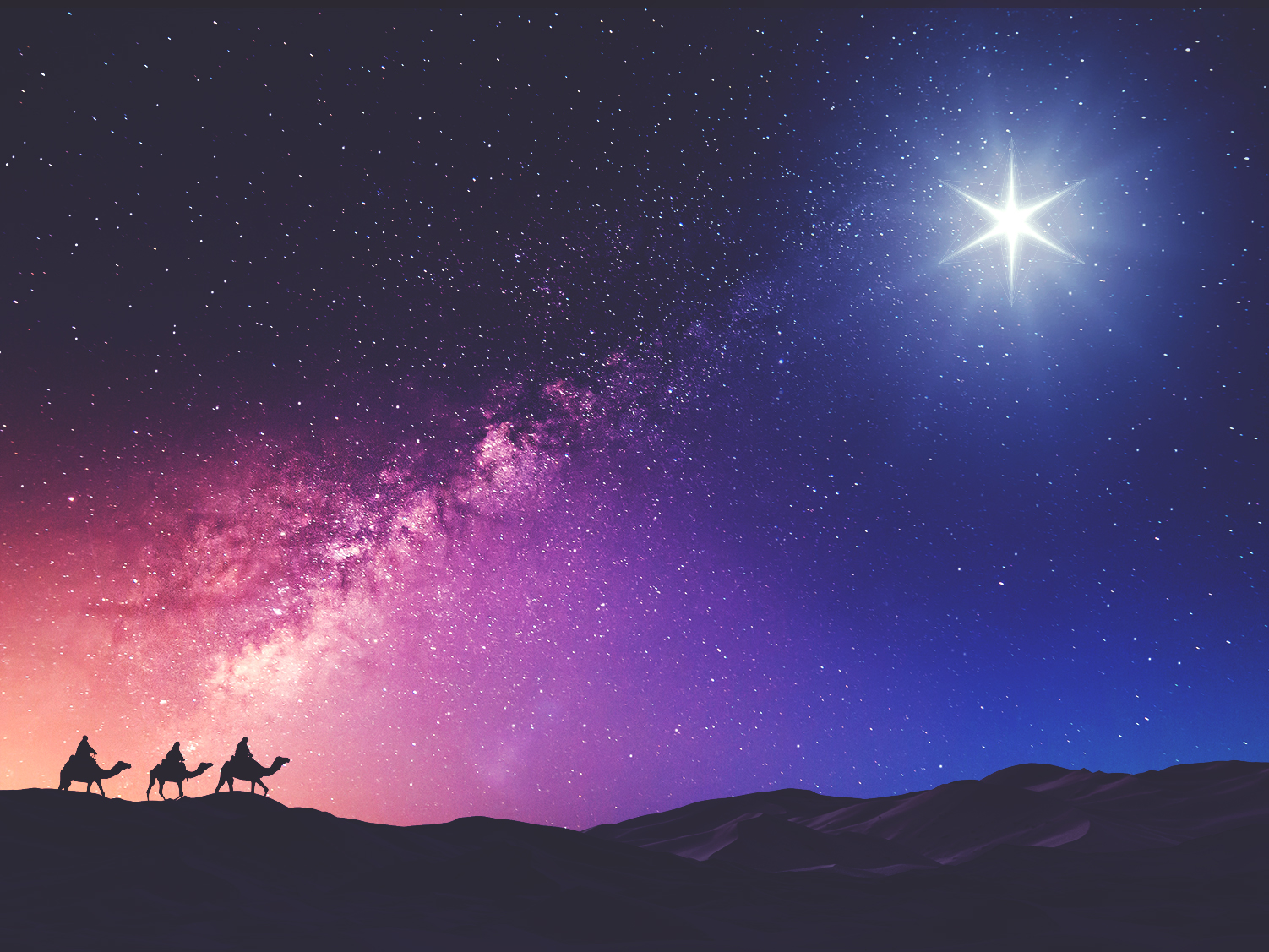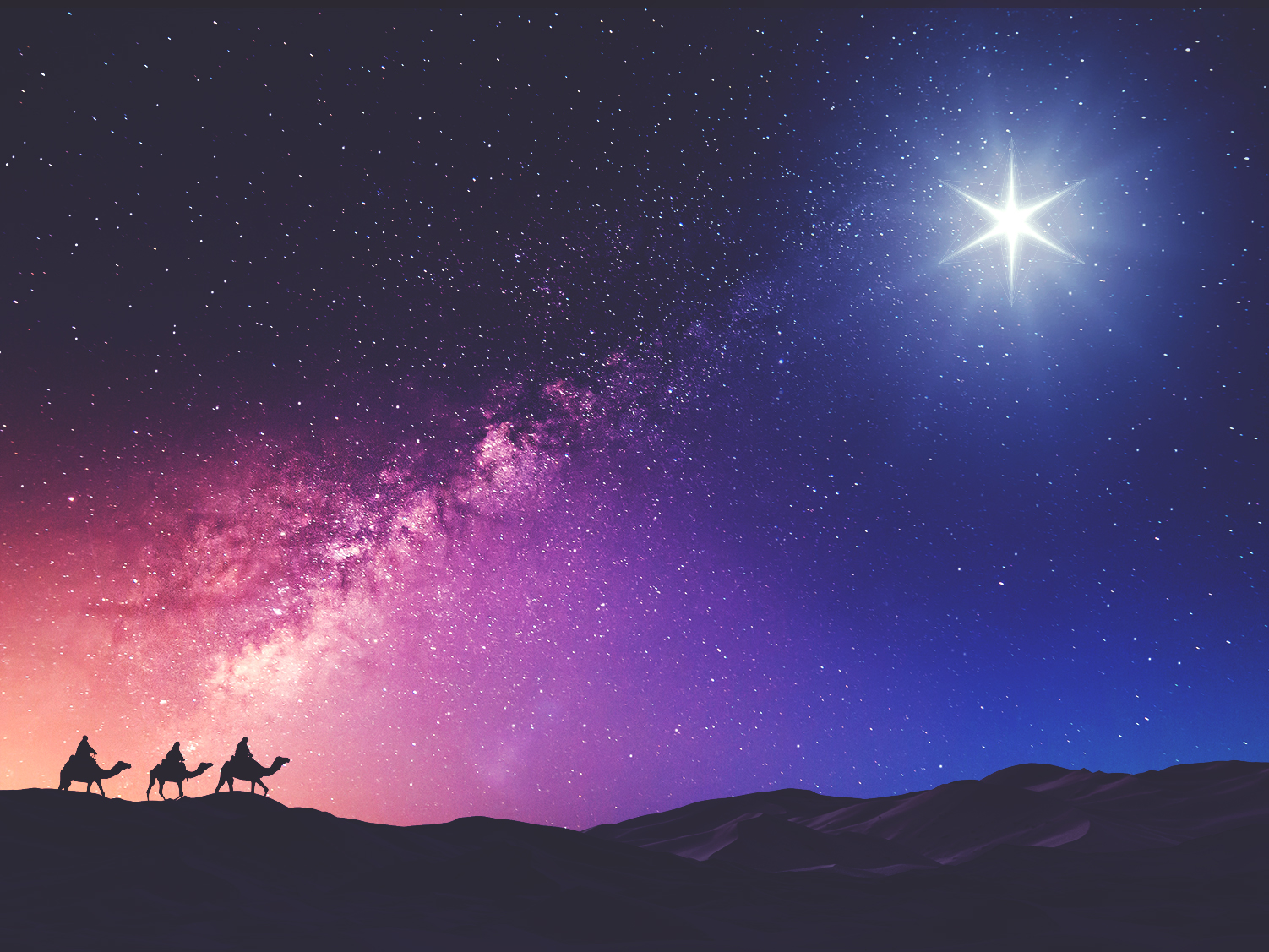 Matthew 2:1-2,9-11
1. After Jesus was born in Bethlehem in Judea, during the time of King Herod, Magi from the east came to Jerusalem 2. And asked "Where is the one who has been born king of the Jews? We saw his star when it rose and have come to worship him." . . . 9. After they had heard the king, they went on their way, and the star they had seen when it rose went ahead of them until it stopped over the place where the child was. 10. When they saw the star, they were overjoyed. 11. On coming to the house, they saw the child with his mother Mary, and they bowed down and worshiped him. Then they opened their treasures and presented him with gifts of gold, frankincense and myrrh.
In Borikén (Puerto Rico) we have a tradition on
January 6th called "Dia De Los Reyes". In Borikén (Puerto Rico) on January 5th the kids grab an old shoe box that they have and fill it with grass for the camels to eat. They place the box under their beds or in front of the fire place. When they wake up the next morning the Magi have fed the grass to their camels and have left a gift in its place. I still do this tradition myself with my parents, as it is for all ages, but I leave out the part of the grass. The Bible does not say if they came to the house on camels, horses or foot but we do know that the journey was long. The word says "the star first appeared when Christ was born in a manger but the wise men continued to follow the star until it stopped over the place the child was (His house)". The star they were following was God himself "The Bright and Morning Star" and when they arrived they worshiped Jesus. The Magi did not come expecting a gift but giving gifts. The first gift they gave to Jesus was their worship, then they opened their treasures giving him Gold = for Kingship, Frankincense (incense) = for His divine being, and Myrrh (anointing oil) = used to prepare kings for Death or a Burial. Originally in Borikén (Puerto Rico) there were no gifts exchanged on Christmas day because it was a day to reflect on the greatest gift of all: "JESUS". This day on the Island included things like delicious food, parrandas, friends and especially family. Please do not misunderstand, it is not wrong to exchange gifts, watch Christmas movies, build ginger bread houses or the site seeing of Christmas lights, etc… But if we do not take the time to understand this precious gift of life we have been given both physically (Jesus) and spiritually (our own lives) then we lose site of the life our dear glorious King gave for us (death on a cross). The Magi recognized that Jesus was the Messiah (anointed one). Jesus received these gifts because of who He is. God showed us the end from the beginning in a nutshell; that through Christ's death on a cross all who accept His sacrifice and proclaim "Jesus Christ is their Lord" shall be saved and will be given eternal life. The Bible says that when we become sons and daughters of God we are born again and become a new creation. Our Savior came as a baby unable to save us at that moment but showing in that moment what was to come – the fulfillment of His promise that in saving us from death we are given the gift of Life! Not only that, but the word also tells us that "we have all we need for the life that God has called us to." In the gifts Jesus was given he had what he needed for the life He was called to…Gold supplied His needs, Frankincense was for purification spiritually and physically, and Myrrh for when He died He was anointed and buried as a king in a rich man's grave. Jesus lacked nothing for the life He was called to live and neither do we. If we follow God, our bright and morning star, He will guide us into all truth and that truth is Jesus Christ! So today give God first
your worship and out of your worship praise him with the gifts that He so carefully placed in you. Will you visit the Messiah today?
————————————————————–
Los Magos Visitan al Mesías
Mateo 2: 1-2; 9-11
1. Después de que Jesús nació en Belén en Judea, durante el tiempo del rey Herodes, los magos del este llegaron a Jerusalén 2. Y preguntaron: ¿Dónde está el rey de los judíos que ha nacido? Vimos su estrella cuando se levantó y hemos venido a adorarlo". . . 9. Después de escuchar al rey, siguieron su camino, y la estrella que habían visto cuando se levantó se adelantó hasta que se detuvo en el lugar donde estaba el niño. 10. Cuando vieron la estrella, se llenaron de alegría. 11. Al llegar a la casa, vieron al niño con su madre María, se inclinaron y lo adoraron. Luego abrieron sus tesoros y le regalaron regalos de oro, incienso y mirra.
En Borikén (Puerto Rico) tenemos una tradición el 6 de enero llamada "Día de los Reyes". En Borikén (Puerto Rico) el 5 de enero, los niños agarran una vieja caja de zapatos que tienen y la llenan de pasto para que coman los camellos. Colocan la caja debajo de sus camas o frente a la chimenea. Cuando se despiertan a la mañana siguiente, los Magos han alimentado el pasto a sus camellos y han dejado un regalo en su lugar. Todavía sigo esta tradición con mis padres, como lo es para todas las edades, pero dejo la parte de la hierba. La Biblia no dice si llegaron a la casa en camellos, caballos o pies, pero sí sabemos que el viaje fue largo. La palabra dice "la primera estrella apareció cuando Cristo nació en un pesebre, pero los hombres sabios siguieron la estrella hasta que se detuvo en el lugar donde estaba el niño (su casa)". La estrella que seguían era el mismo Dios "La Estrella Brillante y de la Mañana" y cuando llegaron adoraron a Jesús. Los Mago no vinieron esperando un regalo sino dando regalos. Su primer regalo que le dieron a Jesús fue su adoración, luego abrieron sus tesoros y le dieron Oro = para la realeza, Incienso (incienso) = para Su ser divino y Mirra (aceite de la unción) = utilizado para preparar a los reyes para la Muerte o un Entierro. Originalmente en Borikén (Puerto Rico) no se intercambiaron regalos el día de Navidad porque fue un día para reflexionar sobre el regalo más grande de todos "JESÚS". Este día en la isla incluyó cosas como comida deliciosa, parrandas, amigos y especialmente la familia. No se pierda, no se equivoca al intercambiar regalos, ver películas de Navidad, construir casas de pan de jengibre o ver las luces de Navidad en el sitio, etc. Pero si no nos tomamos el tiempo de entender este precioso regalo de la vida, Se nos ha dado tanto física (Jesús) como espiritualmente (nuestras propias vidas) y luego perdemos el lugar de la vida que nuestro Rey glorioso dio por nosotros (muerte en una cruz). Los Magos reconocieron que Jesús era el Mesías (ungido). Jesús recibió estos dones debido a quién es Él. Dios nos mostró el final desde el principio en pocas palabras. Que, a través de la muerte de Cristo en una cruz, todos los que, excepto Su sacrificio y proclamen "Jesucristo es su Señor", serán salvos y se les dará vida eterna. La Biblia dice que cuando nos convertimos en hijos e hijas de Dios nacemos de nuevo y nos convertimos en una nueva creación. Nuestro Salvador vino como un bebé incapaz de salvarnos en ese momento, pero mostrando en ese momento lo que vendría: el cumplimiento de Su promesa de que al salvarnos de la Muerte, ¡recibimos el regalo de la Vida! No solo eso, sino que la palabra también nos dice que "tenemos todo lo que necesitamos para la vida a la que Dios nos ha llamado". En los dones que le dieron a Jesús, Él tenía lo que necesitaba para la vida a la que fue llamado … El oro suplió sus necesidades, el incienso fue para la purificación espiritual y física y la mirra cuando murió, fue ungido y sepultado como rey en la tumba de un hombre rico. . A Jesús no le faltó nada para la vida que fue llamado a vivir y nosotros tampoco. Si seguimos a Dios, nuestra estrella brillante y matutina, ¡Él nos guiará a toda verdad y esa verdad es Jesucristo! Así que hoy, dale a Dios primero tu adoración y, fuera de tu adoración, alábale con los dones que tan cuidadosamente colocó en ti. ¿Visitarás al Mesías hoy?
Escrita por Betzi Roman
Read more...
---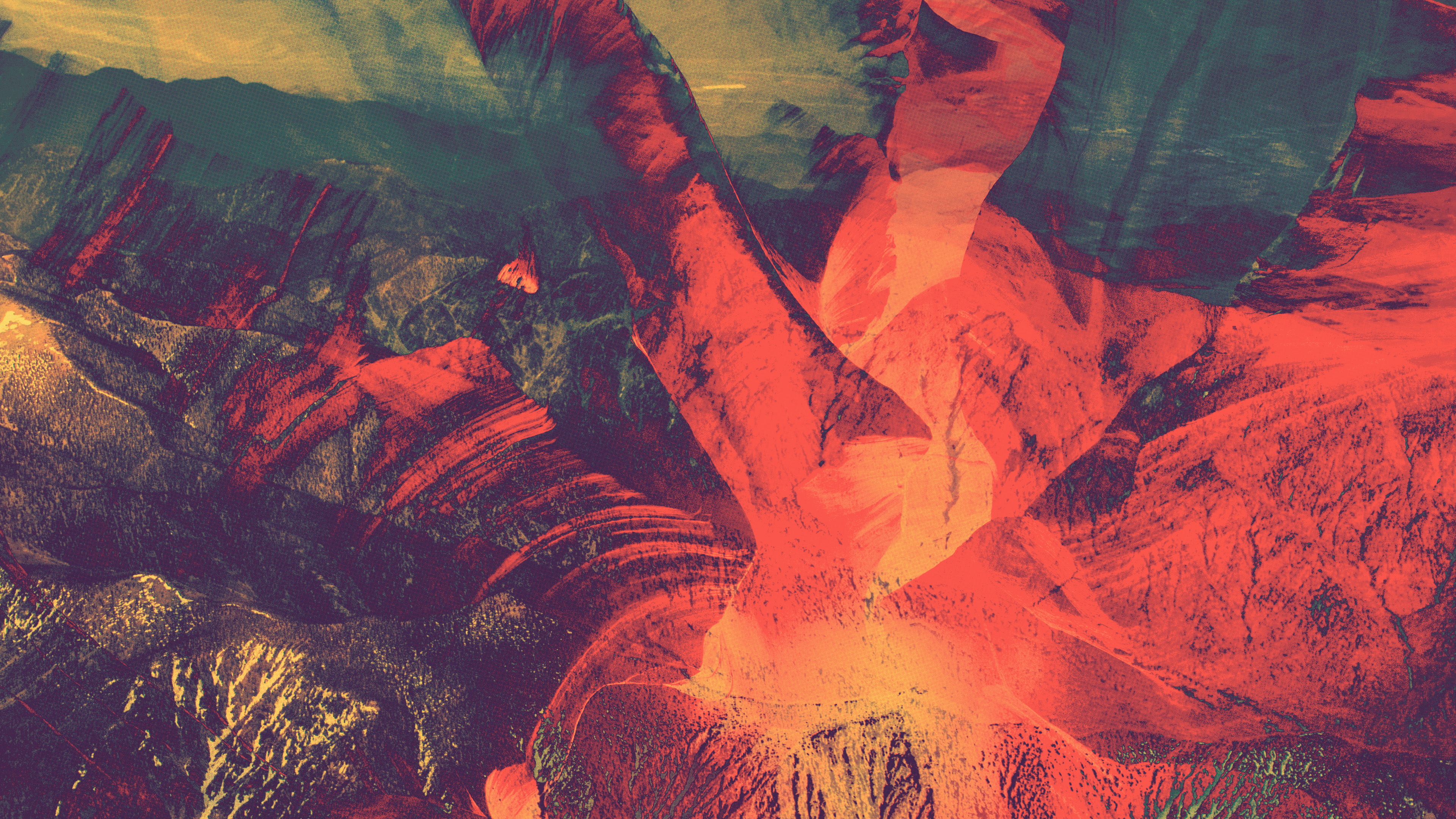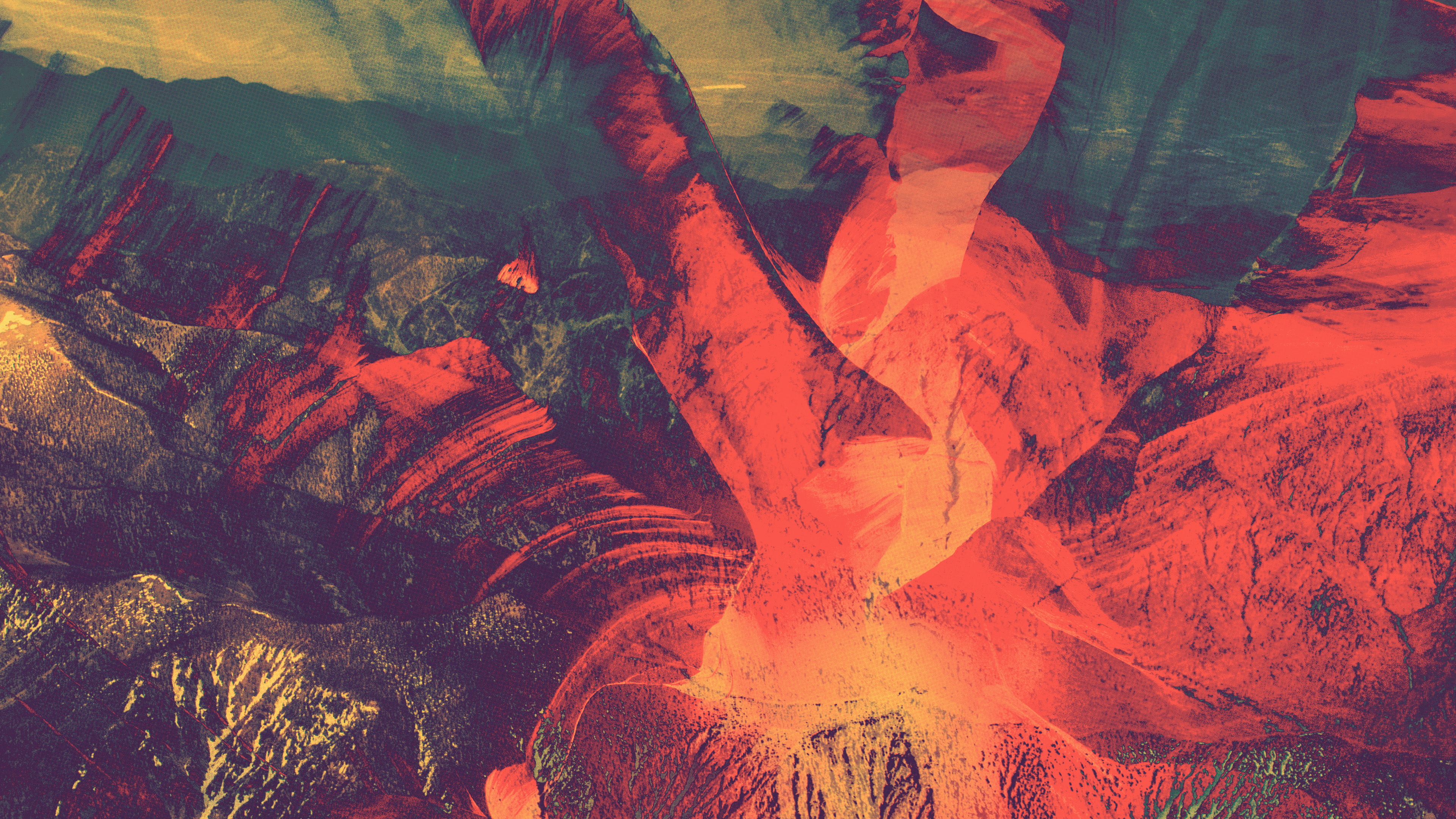 Our biggest task as believers is to reflect the image of Jesus Christ. To walk among sinners and not sin. To give until we have none left, knowing God will provide. To be people of integrity, even when no one is watching. To not wear our emotions on our sleeve, but rise above them when people hurt us. To stand up for the weak when they have no strength. I have written about reflection before. My desire to continue working on myself will never end. In turn, I must practice the ways of our Lord and Savior, Jesus Christ. Not just read about Him in the bible. I know this may seem repetitive and you probably always hear it, but we must apply God's word to our everyday lives. Love like Jesus loved, unconditionally. Show concern for those who are hurting and consider what they may be going through. Help people to not dwell on their past and remind them of the cross. That Jesus died a horrible death so we could live another day to worship Him and praise Him.
My Pastor recently shared a verse in one of his sermons that I have been meditating on for about a year now. Roman 5:19 "For by one man's disobedience, the many were made sinners; so by the one man's obedience, the many will be made righteous". As my Pastor explained the verse, that the one man's disobedience was Adam and the one man's obedience was Jesus, light bulbs went on in my head like "Oh, that's what the verse meant". Not that I had it wrong but that I referred to the "man" as myself. God created us to be His image so He expects us to obey so that others will know Him. My thoughts for this verse were that every time I committed a sin or disobeyed God, everyone around me was affected by my sin. Either they would fall into sin or I was a stumbling block for their situation. When I obeyed God's word, as Jesus did by being crucified on the cross to save us, people were drawn to Him by my obedience. Who does your reflection resemble? Are you an Adam or are you a Jesus? When rough situations happen and life starts to get to you, reflect on Jesus and remember His temperament and how He responded to situations when faced with them. You were made in His image therefore you possess the power to reflect Him. I pray you are able.
Written by: Jennifer Warren
Nuestra mayor tarea como creyente es reflejar la imagen de Jesucristo. Caminar entre pecadores y no pecar. Dar hasta que no tengamos nada, sabiendo que Dios es el que provee. Mantener nuestra integridad incluso cuando nadie está mirando. No permitir que nuestras emociones estén expuestas, sino elevarnos por encima de ellas cuando la gente nos lastime. Para defender a los débiles cuando no tienen fuerzas. He escrito sobre la reflexión antes. Mi deseo de seguir trabajando en mí nunca terminará. A su vez, debo practicar los caminos de nuestro Señor y Salvador, Jesucristo. No sólo leer acerca de Él en la palabra. Sé que esto puede parecer repetitivo y probablemente siempre lo escuchas, pero debemos aplicar la palabra de Dios a nuestra vida a diario. Amar como Jesús amó, incondicionalmente. Al mostrar emoción por los lastimados y dejar de preocuparse por los sentimientos y las situaciones de los demás que pueden estar atravesando. Ayudar a las personas a no detenerse en su pasado y recordarles la cruz. Que Jesús murió una muerte horrible para que pudiéramos vivir otro día para adorarle y alabarlo.
Mi Pastor compartió recientemente un verso en uno de sus sermones sobre los que he estado meditando durante aproximadamente un año. Romanos 5:19 "Porque por la desobediencia de un hombre, muchos fueron hechos pecadores, así por la obediencia de un solo hombre, muchos serán hechos justos". Como mi Pastor explicó el versículo, que la desobediencia de un hombre fue Adán y la obediencia de un hombre fue Jesús, las bombillas se encendieron en mi cabeza como "Oh, eso es lo que significaba el versículo". No es que me equivoque, sino que me refiero al "hombre" como a mí mismo. Dios nos creó para ser Su imagen, de modo que Él espera que obedezcamos para que otros Lo conozcan. Mis pensamientos para este versículo eran que cada vez que cometía un pecado o desobedeciera a Dios, todos a mi alrededor se veían afectados por mi pecado. O bien caerían en pecado o yo sería una piedra de tropiezo para su situación. Cuando obedecí la palabra de Dios, como lo hizo Jesús al ser crucificado en la cruz para salvarnos, la gente fue atraída hacia Él por mi obediencia. ¿A quién se parece tu reflejo? ¿Eres un Adán o eres un Jesús? Cuando ocurran situaciones ásperas y la vida comienza a llegar a ti, reflexiona sobre Jesús y recuerda Su temperamento y cómo Él respondió a situaciones cuando se enfrentó con ellos. Ustedes fueron hechos a Su imagen, por lo tanto ustedes poseen el poder de reflejarlo. Te ruego que seas capaz.
Escrita Por: Jennifer Warren
Read more...
---