Hebrews 10:35 "So do not throw away this confident trust in the Lord. Remember the great reward it brings you!"
It's easy to say, "Lord, I will trust you through the good, the bad and the ugly"; but when the bad and the ugly become reality we begin to question our trust in him…
There was a time in my life where I felt my world was turned completely up-side down. One moment, everything was great, comfortable, easy to handle and there wasn't much to worry about. I had a job, I was going to school, my family was healthy, everything was great. Until one day,
Read more...
---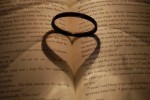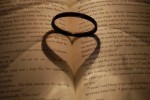 "Whoever can be trusted with very little can also be trusted with much, and whoever is dishonest with very little will also be dishonest with much." -Luke 16:10
Can I be honest with you? OK, I would like to confess to you all that I am pretty bad at being "consistent", sticking to one goal and being on-time. The list can go on and on, but I won't do that to myself just yet. Trust me, you can ask anyone that knows me and they will waste no time and quickly agree that I do struggle with all these things and more.
Read more...
---